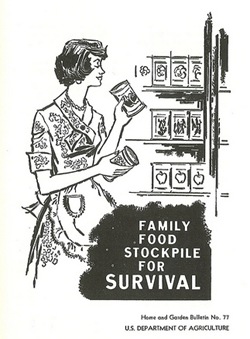 If you haven't started yet, it's time to recession proof your family. First, we're learning how to recession proof your pantry and food.  Is there the possibility of a layoff coming soon to your family?  Maybe you got uncertain news like my husband and I did, that your employer may be downsizing, and that a few employees will have to be laid off.  So what would we do if my husband lost his job?
You can quickly and painlessly recession proof your family now with our easy step by step instructions.  Even if the worst-case scenario never comes true, you'll still have extra money in the bank and the knowledge that you can have a great life on less.  You're going to get good at frugal grocery shopping, planning ahead, and being creative.  Don't worry- we'll teach you how!
Recession Proof Your Food and Pantry
How to Use up Food in a Pantry Stockpile. Before you start your new stockpile, you'll want to use up what you've got in your pantry.
Click this link to learn easy ways to  save money on groceries.  We've written before about the best ways to save on groceries.  Make sure you learn those basic tips first to get you on your way towards frugal shopping.
Inventory your pantry. Get step by step instructions for how to inventory a pantry. The pantry is going to be a lifeline when your income is reduced or gone, and you need it to be functional and ready.  You may have to live off of the pantry for months.
Stock up your pantry. Now that you know what you have, you also know what you need.  Be on the lookout for coupons and sales, and combine them.
Buy cheap and free food to fill your pantry. There are many blogs about frugal grocery shopping to share matchups and sales and coupons.  To save you the time of bouncing from site to site, we recommend Money Saving Mom, the most complete frugal grocery shopping site out there.  Crystal Paine lists the best sales at different grocery stores, along with printable coupons you can use on the sale items to buy them for free or very cheap.
What to buy for stocking up the pantry:
Go heavy on beans, grains, dry pasta, dry and canned foods.
If you find good deals on perishables that can be frozen or canned for later (like fresh veggies or bread), buy as much as you have room to store.
Buy flour, sugar, and other baking staples.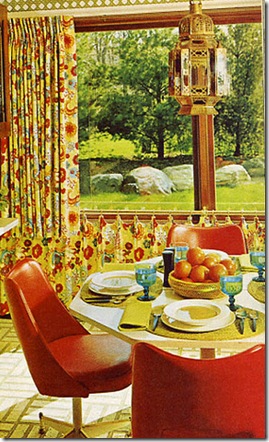 Start cutting your ground meat now.  How to stretch ground meat with frugal fillers.  If you normally cook ground beef or ground turkey pure, just the way it comes out of the package, it's time to learn how to cut ground meat with frugal fillers.  You'll need to know how  to stretch the small amount of meat you buy to make more than one meal at a time.
Request as many free samples as possible. There are many free sample offers for food items, as well as cleaning supplies and personal health/beauty items.  Freebies are IMPORTANT – these are items you don't have to pay for. Free samples come in the mail and should be put right into your stockpile to be used up along with items you purchased on your own.  Last year I received free cereal, granola bars, cookies, coffee, sweetener, drinks, and more in the mail – and those were just the foods.
Gather bread recipes and practice making your own bread. It may take several attempts before you settle on a recipe you really like.  Of course, if you find day-old bakery items on clearance, such as bread, bagels, biscuits, etc., buy them and pop them into the freezer for later.  However, you can almost always make your own bread for less than clearance prices.
Plant seeds now. Growing food does not have to be an expensive project.  If you don't have a garden, you can use odd containers you have around the house to start your plants indoors, then move them to larger pots on your porch or patio.  Perfect starter containers include plastic butter tubs, plastic yogurt cups, sour cream containers, coffee containers, styrofoam meat trays, and plastic trays that taco shells come in.  There are many more perfect seed-starters around your house – just don't throw away any food packages that might have another use.  Buy your seeds in packets.  Packaged seeds are very inexpensive and will save you the expense of buying plants someone else has gone to the trouble to start.
Share frugal food with others. Find a like-minded frugal family (neighbors, friends from church,etc.) that you can exchange cooking tips and food prep with, and have potlucks, cookouts, and weekend meals to share.  Living History Farm writes, "During the Depression, this self-sufficiency carried over into their social life. One-dish suppers and church potlucks were important ways to have fun and share food."
Have you read the previous pieces in the Recession Proof Your Family series?
Recession-Proofing: It's Not About How Much You Make
How One SAHM Recession-Proofed Her Family
Recession Proof Your Pantry and Food
5 Surefire Ways to Recession Proof Your Job
Take and Make Menu Plan: Recession Beans Recipes
How have you recession-proofed your family?  What recession-proofing tips do you have to share?  Feel free to let us know in the comments. Retro dining room image by mrbill. Family food image by Seattle Municipal Archives.