It's a new year, and what better look to celebrate than beautiful white lights and snowy Christmas decor?  This week's photo of Chicago's famous Michigan Avenue (where I went shopping while I was at BlogHer in 2009) was taken by smaedli.
Winter Eye Candy: New Year's Michigan Avenue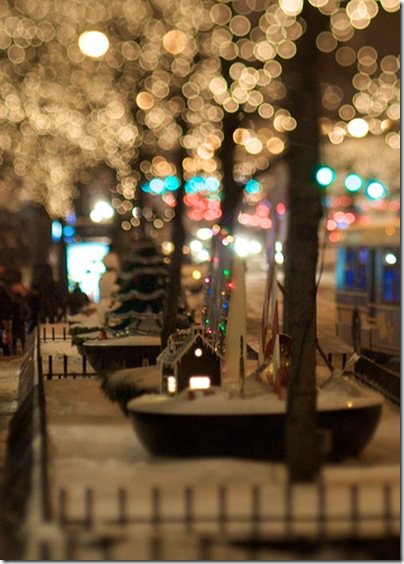 If you love looking at gorgeous photos, check out our other eye candy here or specifically Winter Eye Candy here. Get more Wordless Wednesday at WordlessWednesday.com and 5 Minutes 4 Mom.