Get Ready for Winter with Home Ever After's Winter Checklist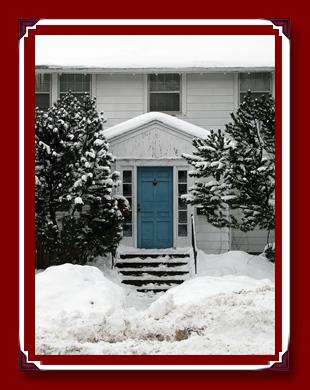 Are you ready for winter?  As the winter season slowly approaches for you (or quickly for those of you in colder climates), it brings on a whole other host of duties delegated to the household manager (usually Mom or Dad). 
In addition to your everyday chores, there are many tasks that need to be done to prepare for winter, from the front yard to the kitchen to home heating maintenance.  How can you remember to do everything? 
We have created the most comprehensive winter checklist on the internet to help you get ready for winter (prepared by lifelong Alaskans who know what winter is all about!).  Home Ever After's Complete Winter Checklist – 99 Ways to Get Ready for Winter covers the common areas that need to be addressed to bid farewell to fall and welcome to winter. 
Print this list and include it in your Household Management binder.  This will not only make it easy to check off what has been completed, but also to delegate the remaining tasks to family members.  Welcome the winter season now with these 99 ways to get ready for winter!
---
The Complete Winter Checklist – 99 Ways to Get Ready for Winter
How to use the Winter Checklist:  99 items are a lot to get done!  But don't worry, not everything on the winter checklist will apply to everyone.  Print out the list, 3-hole punch it, and put it in your Household Management binder.  Then you can cross out the items that don't apply to you, highlight the items you've already completed, and be left with a list of things that still need to be done.  Take your time, highlight or cross off items as you finish them, and have peace of mind that you haven't forgotten anything while getting ready for winter!
Clothing
1.  Pack away summer clothes. Box up tank tops, shorts, swimwear, and lightweight pajamas.  Store clothing in sealed plastic storage containers with mothballs or natural insect repellant.
2.  Box up summer shoes and sandals.
3.  Unpack winter outer wear.  Unpack coats, snow pants, snowsuits, hats, gloves, scarves, and boots from the previous season.  Launder or dry clean all items (except boots) before they are worn.
4.  Unpack and wash winter inner wear, such as wool socks, flannel pajamas, sweaters, and robes.
5.  Donate adults' and kids' old coats, snow pants and boots that are too small to a local shelter or Goodwill.  You'll help make someone's winter warmer in body and in mind.
6.  Switch to heavyweight pajamas.  Opt for sleepwear made of thick insulating fabrics such as flannel.  Wool socks, chenille socks, and even footed sleepers for children will help keep in as much body heat as possible at nighttime.
7.  Switch out your wardrobe's summer colors to richer winter colors.  Pack away pastels and bright summer colors such as orange and yellow.  Rich, saturated colors are more akin to the season, such as red, deep blue, purple, burgundy, emerald green, and other jewel tones.
8.  Buy mitten clips
to attach small kids' gloves to their coat sleeves.  Purchase one pair of clips and mittens for each coat or snowsuit.
9.   Print out the free Kids' Getting Dressed to Leave the House Checklist and hang in your entryway.
10.  Check holiday outfits to make sure they still fit (formal gowns, men's suits).  Have cleaned if necessary or altered if sizes have changed.
11.  Unpack or purchase thermal underwear
(long johns) to wear under clothes as extra layers.
Kitchen / Food
12.  Stock your dining table with a variety of hot drink mixes
.  A container filled with teas, apple ciders, and hot chocolates is sure to be a hit after school on chilly days.
13.  Switch your menu plan to include cold weather foods.  Hotter and heartier foods are back in season, such as thick stews and chowders.  Plan hot meals to warm your loved ones from the inside out.
14.  Get baking!  From homemade breads, rolls, and biscuits to cakes, cookies, and pies, nothing says cozy winter like a kitchen full of baked goodies.  Your oven will help add heat to the house too, making the kitchen a place your family will gladly gather to taste your latest creations.
15. Can vegetables, jams and jellies from your garden to preserve through the winter.  For more information, read The USDA Complete Guide to Home Canning.
16.  Freeze fresh vegetables, fruits, and berries that will not be canned.
17.  Clean under and behind the refrigerator.  Vacuuming the fridge's vents and coils will greatly improve your appliance's efficiency until spring cleaning time comes.
Organization
18.  Declutter kids' toys to make room for holiday presents. Donate extras or pack away.
19.  Declutter kids' closets to make room for holiday gifts of clothing.  Donate extras or pack away.
20.  Declutter your house to put together a batch of donations for charity.
Health
21.  Stock up on Vitamin C to keep immune systems prepared for seasonal germs.
22.  Purchase echinacea and other herbal supplements to keep colds at bay.
23.  Purchase cold medicine, cough syrup, cough drops and honey to be ready for cough season.
24.  Test out humidifiers and vaporizers to make sure they're working properly before you need them.  Or, if you don't have any to test…
25.  Purchase a humidifier or vaporizer
to add moisture to dry indoor air.
26.  Get flu shots and/or pneumonia shots for the family.  Learn more about flu shots.
27.  Bring out heavy moisturizers and lip balms to protect against dry skin and chapped lips.
28.  Clean off exercise equipment and dust off the workout DVDs
.  You'll need easy access to indoor physical activity during the long winter months.
29.  Consider buying a tanning package.  Individuals in extreme northern locations can suffer from Seasonal Affective Disorder (SAD) during the winter from a lack of sunlight.  UV tanning beds, used in moderation, can help combat SAD.  There are also special lights that can be used in your home to ward off SAD.
Family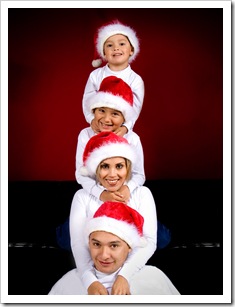 30.  Go on your last family walks to admire the autumn before cold weather sets in.
31.  Move board games, card games, trivia and flash cards, and family story books to a convenient location, such as a bookcase in the family room.  You'll be spending a lot of family time indoors this winter; make sure the main focus isn't television!
32.  Make a list of books you'd like to read over the winter, whether as a family or on your own.
33.  Make an appointment with a portrait studio to have family photos taken.  Family portraits can make a great Christmas gift or cover for your Christmas cards.
Indoors
34.  Get out winter blankets and flannel sheets.  Add wool blankets, comforters and quilts to beds for use on cold winter nights.  The more insulation you can pack around a person at bedtime, the more body heat they will retain.  And a higher body temperature means you can lower the thermostat a few degrees at bedtime, saving hard earned money on heating bills.
35.  Test batteries in smoke detectors.
36.  Test batteries in carbon monoxide detectors.
37.  Have a series of family fire drills in case a real fire evacuation is needed later.  Visit US Fire Administration for Kids for fire safety information.
38.  Clean laundry vents – learn how to clean a dryer vent.
39.  Pack away indoor fans.  
40.  Prepare for power outages by stocking flashlights with fresh batteries in convenient locations throughout the house.
41.  Stock candles and matches in convenient (but childproof) locations throughout the house for use in prolonged power outages.
42.  Mark Daylight Savings Time.  Circle the date on your calendar to switch your clocks for daylight savings time on November 2 (before bedtime on November 1), 2008.  The time change only applies to our friends in the USA (except AZ & HI), most of Canada, Mexico, the European Union, and some of Australia.
43.  Make sure your home's address is lighted and/or reflective.  In case of emergency, rescue vehicles will have an easier time finding your home if the address numbers are visible from the road.
44.  Schedule a checkup for your furnace.
45.  Adjust vents.  For those with central heating, close vents near the ceiling and open vents near the floor to improve heat circulation.  Cleaning vents now will keep the air flowing smoothly through the cold winter months.
46.  Clean air filters (or replace if needed).  Here's how to clean an air filter.
47.  Have your chimney and flue cleaned.  If you use a woodstove, a clean, clear chimney is necessary for safety.
48.  Order firewood if you use a woodstove / fireplace for heat. 
49.  Clean the ashes out of your woodstove / fireplace.  Learn how to dispose of fireplace ashes.
45.  Schedule an energy audit for your home through your utility company.  They can identify which areas in your house are costing too much and how to fix them.
51.  Weatherize your home.  Weatherizing supplies are inexpensive and will save you money on energy costs without a doubt.  Install foam insulation behind electrical outlets, switch plates, and phone outlets.  Install weather stripping around windows and on exterior doors. 
52.  Seal up window and wall air conditioners. Certain styles will be able to be covered with a winter cover; check your local hardware store for details.
53.  Rethink insulation.  If you didn't have proper insulation last winter, make it a priority to have it evaluated and corrected before the snow flies.  Your heating budget will thank you for it.
54.  Cover your water heater with a water heater blanket.
55.  Insulate exposed pipes.  Read about different types of pipe insulation to get a general idea of what is available.  Not sure which pipes need to be insulated?  Hire a licensed plumber now to go over your system and tell you which pipes need insulation.  No money for pipe insulation this year?  Even newspaper can be used to insulate pipes.
56. Print out 2 copies of this short guide:  How to Unfreeze Pipes.  Make the guide easy to find in an emergency:
Hang the 1st printout on the wall in the area most likely to have pipes freeze this winter (in a basement, crawl space, boiler room, attic, kitchen cabinet, or garage).

3-hole punch the 2nd printout and put it in your Household Management binder.
57.  Windows as fire exits.  Test all windows for proper opening in case they are needed as  exits during a fire.
58.  Put up storm windows.
59.  Consider replacing old leaky windows with new energy efficient windows.
60.  Clean rain gutters, guards and down spouts to ensure no leaf blockage.  Learn how to clean rain gutters.
Outdoors
61.  Pack away gardening tools and supplies.  Don't let valuable garden tools rust from the snow; put them in a covered dry storage space. 
62.  Remove dead plants and add to compost.
63.  Pack up pots and planters in a covered space or garage.
64.  Put away  lawn and garden equipment such as lawn mowers and rototillers.
65.  Drain water hoses and pack away.
66.  Pack away lawn chairs, yard umbrellas, and patio furniture.
67.  Pack away mosquito nets and screens.
68.  Put away the barbecue grill.  If you don't have a garage to move it into, consider using a BBQ cover.
69.  Rake leaves.  Cleaning up the dead leaves now will ensure that you aren't left with a soggy mess during breakup.
70.  Store bicycles in a garage or other covered area to prevent rust.
71.  Pack away kids' summer outdoor toys.
72.  Put sleds and snow toys outside for kids to play with. 
73.  Move skis, ice skates and/or snowboards out of storage.
74.  Set out ice melter, de-icer (Calcium Chloride) or sand by exterior staircases to keep stairs, sidewalks, and driveways free of slippery ice buildup.
75.  Get snow shovels and snow blowers ready.
Vehicles
76.  Clean out the car interior.  Big coats and boots mean less room for junk in the vehicles.  Clean them out now before it's too cold!
77.  Put an extra blanket in the back seat of the car for kids to use while waiting for the car interior to heat up.
78.  Lay out large bath towels across the floor in the back seat of the car.  Kids' snowy boots will melt off their ice, snow and dirt onto towels that can be thrown in the washer periodically, not onto your car's carpet.
79.  Wash the car exterior and clean the windows. 
80.  Clean headlights and tail lights.  Removing dirt from lights will improve visibility.
81.  Put on snow tires.  Check with your local Department of Motor Vehicles or similar agency to find out what dates you can drive with snow tires on your vehicle.  Get tires changed over as soon as possible for added security driving on icy winter roads. 
82.  Get an oil change and have the fluids checked.
83.  Put an ice scraper and snow brush in the trunk. 
84.  Make sure there are jumper cables in your trunk.  Winter can be hard on car batteries, and you never know when you ((or someone else) will need a jump start.
85.  Pack a winter emergency car kit and put it in the trunk / cargo space.
86.  Read up on winter driving safety to refresh your memory about driving in and on snow and ice: tips at weather.com, essortment.com and Road and Travel.
87.  Consider enrolling yourself or your teens in a winter driving safety course.
88.  Put an extension cord in your card to plug in your car.  This only applies if you live in extremely cold weather and have an engine heater installed in your vehicle that requires plug-in.
Holiday
89.  Ask kids and relatives to start working on their Christmas wish lists.  The sooner you  get ideas about what they're hoping for, the sooner you can start watching for sales that take place before the holiday shopping rush.
90.  Hang holiday lights.  If you're really ambitious, hanging your Christmas lights before snow and bitter temperatures can make it a much more enjoyable (and speedy) process.  Learn How to Decorate Outside With Christmas Lights.
91.  Start watching stores for sales on children's holiday dresses and suits for your little ones.
92.  Print our your Christmas card address list from last year.
93.  Remove old names from and add new names to your Christmas card list.  Last year's teachers and  PTA parents that have moved away are two examples of people you may want to remove from your list.
94.  Buy Christmas cards early so you can write them out when it's convenient, instead of rushing at the last minute.  Try carrying your Christmas card list and 5 blank Christmas cards with you in your purse / car / briefcase to make use of spare time.
Other Lists You Might Need
95.  Horse Owners:  Fall/Winter List
96.  Winter Checklist for Closing Up a Vacation Home
97.  Pond Owner's Fall and Winter Checklist
98.  Motorcycle Owners: Winter Motorcycle Storage Checklist
If you liked this guide, please consider subscribing for free by RSS or email. This article was originally published October 12, 2008.  Winter House, Window, Fall Leaves and Christmas Card photos courtesy of stock.xchng.