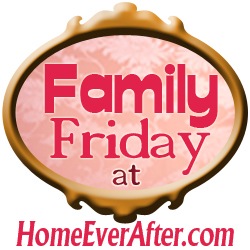 Why It's Okay to Have a Night Away From Baby
From the very moment you welcomed your new bundle of joy into the world, you have devoted every waking moment to his well being. Becoming a parent is a full time job that requires dedication, self sacrifice and unrelenting patience.
Every move you have made since the day he was born has been centered on caring for your baby. This is the very reason why it may be time for you to take a well deserved break from martyrdom and enjoy a few moments of peace and quiet!
For some parents, the thought of a night away from their little one brings a smile to their face and a suitcase to their hands. However, the majority of parents who are faced with leaving their baby overnight for the first time are met with a mix of apprehension, guilt and worry. Even those who eagerly anticipate a full night's sleep in a distant hotel often end up questioning their decision and wondering if they are any less of a parent for electing to enjoy a selfish night away from home.
Parents need to understand that not only is it unselfish to spoil yourself every once in a while, but it actually can make you a better parent. When constantly faced with the day to day struggle of responsibly caring for your small child, parents can become worn out and run down rather quickly. Add to that the compounded effects of juggling a career and housework, and parents can become overwhelmed.
The selfless act of parenthood provides baby with everything he needs to be safe, comfortable, happy and thriving…while neglecting the parents' own individual needs. By taking a time out from the chaos to regroup and unwind, you will return home to your baby relaxed, fulfilled and able to devote more quality time to your family's needs. The first time leaving your baby is always the hardest.
Next week, we'll be giving some great tips for dealing with your first night away from baby.
Family Friday: Time to Share!
Now it's time for you to share your Family Friday post with the rest of us!  If you're not sure how it works, read the directions and guidelines for Family Friday here.
Please add your family-related blog post below in the Mr. Linky. Remember, you MUST link your post back to HomeEverAfter.com. (If your link was deleted, email us.)