Last year before Christmas, I started searching for places to find matching kids' clothes for siblings, both big girl / little girl matching dresses and brother / sister coordinating outfits. That is why I made the complete list of where to find matching family outfits and matching kids' outfits.
During this process I also stumbled upon matching family outfits, which are great for family portraits. These aren't identical so each person looks like a carbon copy, but they are different clothing pieces in matching or coordinated colors or patterns.
Some of the links in this post are affiliate links. It won't cost you any extra if you shop there, but I will receive a small percentage for helping you find their stores! This list was updated on December 16, 2013 to show current styles.
Matching Family Outfits and Pajamas
Wooden Soldier – They have whole family matching outfits that you can mix and match.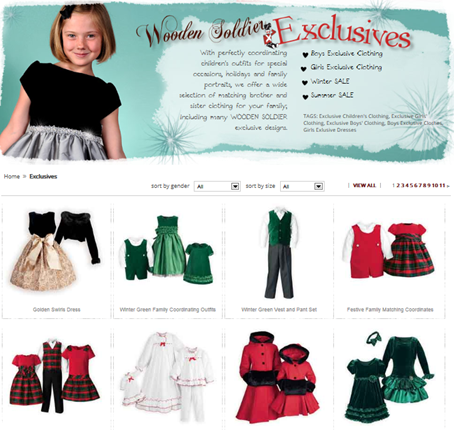 Hartstrings – If you're looking for traditional dressy or casual matching sibling outfits, this store has a great selection.
Receive 10% OFF your purchase at Hartstrings.com with coupon code CJ10OFF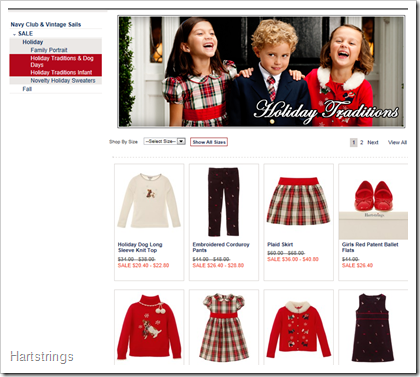 Sleepytime PJs Matching Family Ornament Pajamas – For the adults you can choose between a solid red top and the button up ornament pajama shirt. The kids' PJs come in 2 piece or non-footed onesies.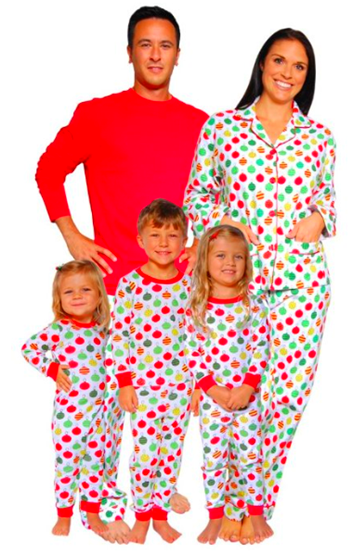 Polar Bear I Need a Snowday Matching Family Set by Footsteps Clothing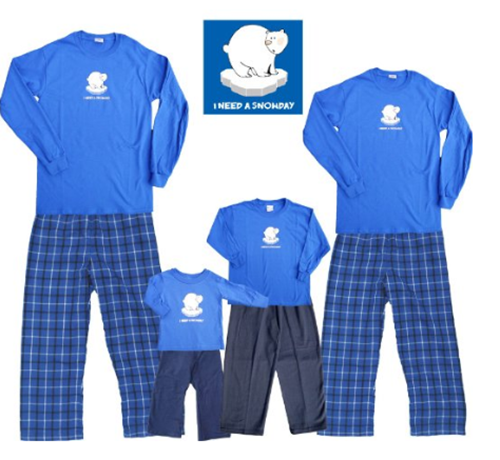 Family of Elves: Elf Coordinating Family Clothing Set – Number each shirt with Elf #1, elf #2, etc., and even include an elf bandana for your dog!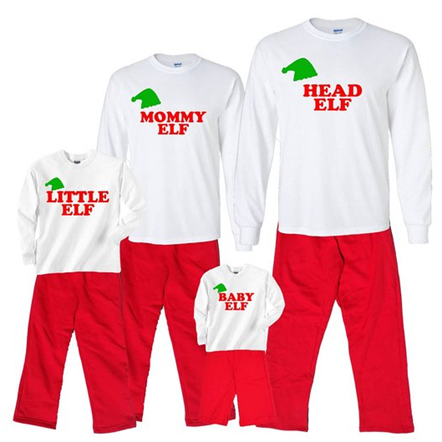 Red Plaid Matching Family Flannel Pajamas – These matching jammies for the whole family include button up versions for mom and dad made of flannel and cotton pajamas for the kids (not flannel). The baby outfit even includes matching slippers!
My Family Rocks Red and Black Matching Family Outfits by Footsteps Clothing
Maui Shirts: For a summer time family portrait, you can choose matching family Hawaiian outfits.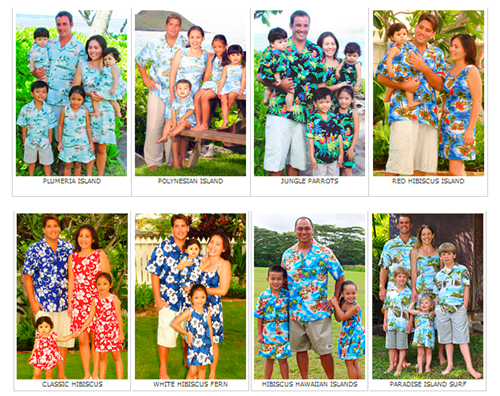 Myah & Me: These family shirt sets follow a theme. For example, the bear family set shirts say papa bear, mama bear, baby bear, etc.
Hanna Andersson: It looks like the "family Collections" matching outfits are only available at holiday time.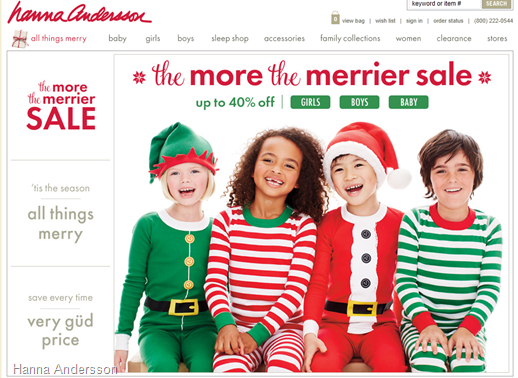 Matching Mother and Daughter (and Doll) Outfits
Awesome Girl and Awesome Mom Matching Shirts – Matching mom and daughter outfits, great for Mother's day photos.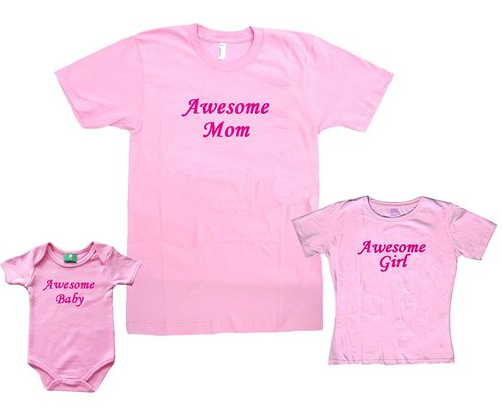 Like Mother… Like Daughter  – These matching mom and daughter hot pink shirts are great for selfies!  Women's is available in size medium to 3X and girls in size newborn to 6T.
Dollie & Me Matching Girls and Dolls Outfits – Miss Santa matching girls' and dolls' red and white dresses in sizes 2-6x.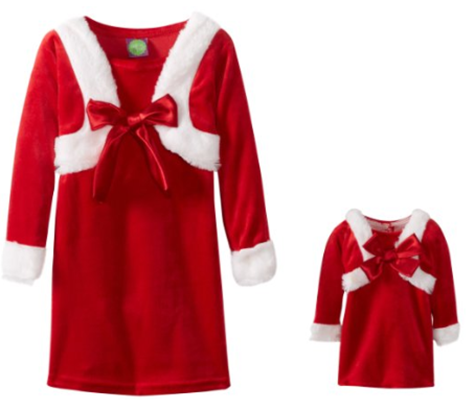 Match Me Apparel (formerly Plowshares): They have mother and child matching sets (plus dolls) as well as matching brother / sister outfits. They have dressy sets and casual sets. It's too bad Dad is missing from the collections!
Matching Brother and Sister Outfits
Matching Red and Green Plaid Suits and Dresses for Brothers and Sisters – This set of matching sibling outfits covers size 3 months up to big kids' size 12. It also has matching dolly dresses to fit American Girl dolls.
CWD Kids (Cute Well-Dressed Kids): They have brother / sister coordinating sets and sister / sister ( big girl and little girl matching clothes).
Best Dressed Kids: They have matching mother / daughter dress alikes and brother / sister dress alikes.
Just Multiples: Matching outfits for twins, triplets, and other multiples.
Twin Store: More matching family outfits for sister/sister and brother/sister twins and multiples.
Matching Father and Son Outfits
Beau Ties LTD of Vermont: Matching father and son ties for all occasions. They have regular ties as well as bow ties (plus matching headbands for the girls).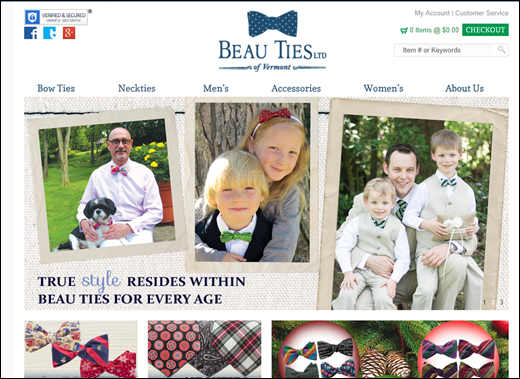 Matcheez: They have matching hats and matching father/son ties.
Out of Business: My Little Blessings, Dolly & Me and Nikki Knits, Jane Ellen, LainaLine, Lydia of Purple, One of a Kind Kid, Sibling Wear, Pigtails Dresses, and Storybook Heirlooms appear to no longer in business.
If you know of any other stores which offer matching family outfits or matching sibling clothes, please leave a comment below so we can add it to the list!
Disclaimer: This post contains affiliate links and readers may assume that HomeEverAfter.com receives compensation when my referral links are used.