Advertisements
Where to Find Matching Family Outfits and Matching Kids' Outfits
Last year before Christmas, I started searching for places to find matching kids' clothes for siblings, both big girl / little girl marching dresses and brother / sister coordinating outfits.   That' is why I made the complete list of where to find matching family outfits and matching kids' outfits.
During this process I also stumbled upon matching family outfits, which are great for family portraits.  These aren't identical so each person looks like a carbon copy, but they are different clothing pieces in matching or coordinated colors or patterns. 
Matching Family Outfits
Wooden Soldier – They have whole family matching outfits that you can mix ad match.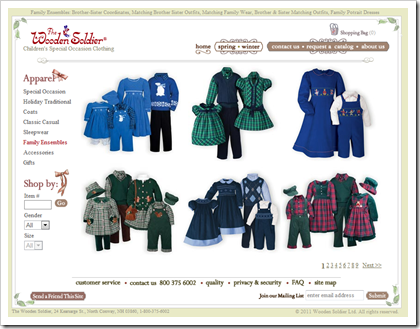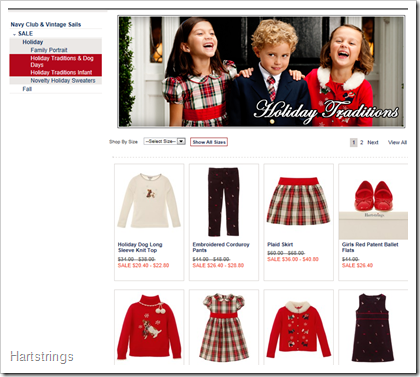 Love Your Family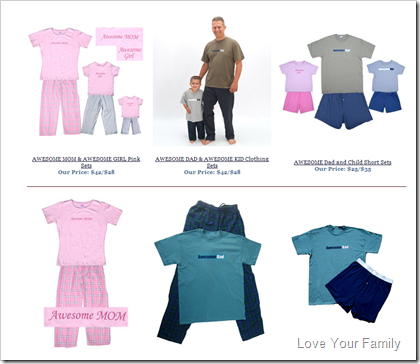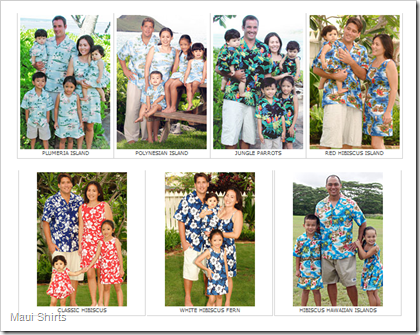 Myah & Me: These family shirt sets follow a theme.  For example, the bear family set shirts say papa bear, mama bear, baby bear, etc.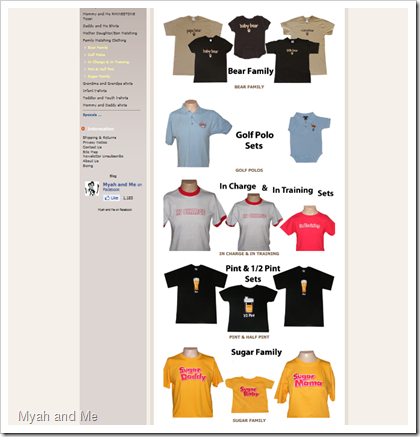 Hanna Andersson: It looks like the "family Collections" are only available at holiday time.
Out of Business:  My Little Blessings and Nikki Knits are no longer in business.
Matching Mother and Daughter (and Doll) Outfits
Dolly & Me:  They have mother/daughter (and dolly dresses to fit American Girl dolls) sets for dresses, nightgowns, aprons, and more.  They also have daughter and doll matching sets.
Match Me Apparel (formerly Plowshares): They have mother and child matching sets (plus dolls) as well as matching brother / sister outfits.  They have dressy sets and casual sets.  It's too bad Dad is missing from the collections!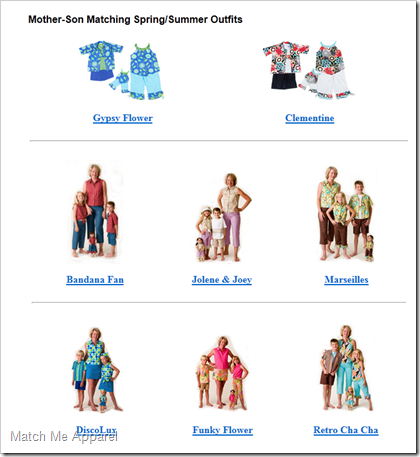 Out of business: Jane Ellen, Lydia of Purple, Pigtails Dresses, Storybook Heirlooms.
Matching Brother and Sister Outfits
LainaLine: Matching dresses and hats for girls to match the coordinating vest for boys.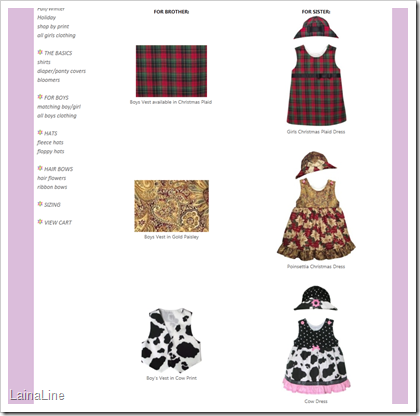 CWD Kids (Cute Well-Dressed Kids): They have brother / sister coordinating sets and  sister / sister ( big girl and little girl matching clothes).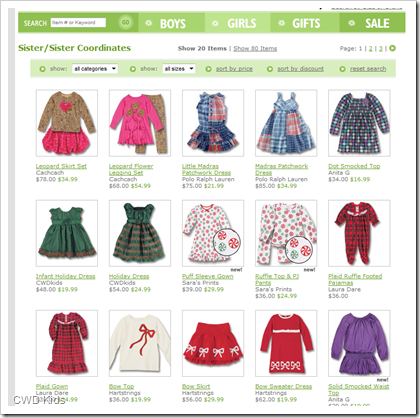 Best Dressed Kids: They have mother / daughter dress alikes and brother / sister dress alikes.
Just Multiples:  Outfits for twins, triplets, and other multiples.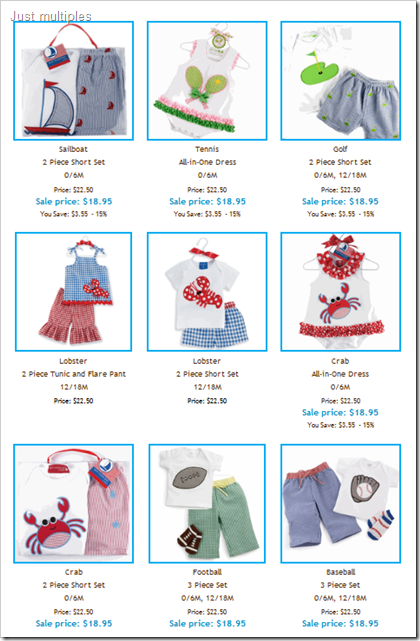 Twin Store: More matching family outfits for sister/sister and brother/sister twins and multiples.
Art & Soul by Bercot: This company no longer has matching family clothing.
Out of business: One of a Kind Kid, Sibling Wear
Matching Father and Son Outfits
Beau Ties LTD of Vermont: Matching father and son ties for all occastions.  They have regular ties as well as bow ties.
Matcheez: They have matching hats and matching father/son ties too.
If you know of any other stores which offer matching family outfits or matching sibling clothes, please leave a comment below so we can add it to the list!