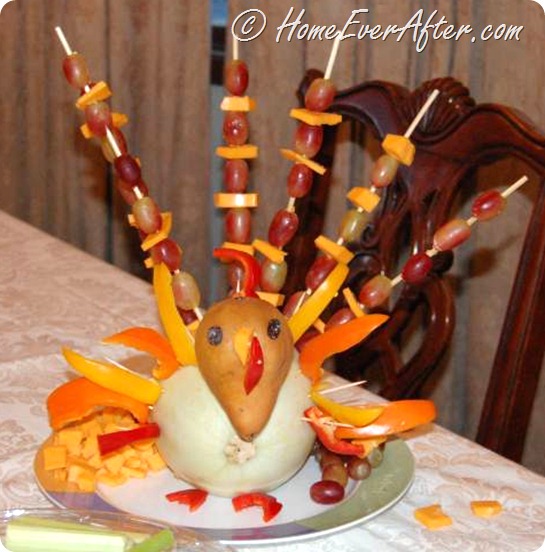 My sister-in-law made the amazing Thanksgiving turkey centerpiece out of fruit above back in 2009 for Thanksgiving dinner.  It was a little too amazing, because the kids started picking it apart and eating it before it was time for dinner!
This turkey fruit centerpiece sculpture includes melon, cheddar cheese cubes, wooden skewers, pear, raisins for the eyes, grapes, and red, orange, and yellow peppers.
We originally published Thanksgiving Centerpiece: Creative Turkey Fruit, Veggie & Cheese Sculpture on Home Ever After on November 7, 2011.  It is participating in linkies at WordlessWednesday.com and 5 Minutes 4 Mom.