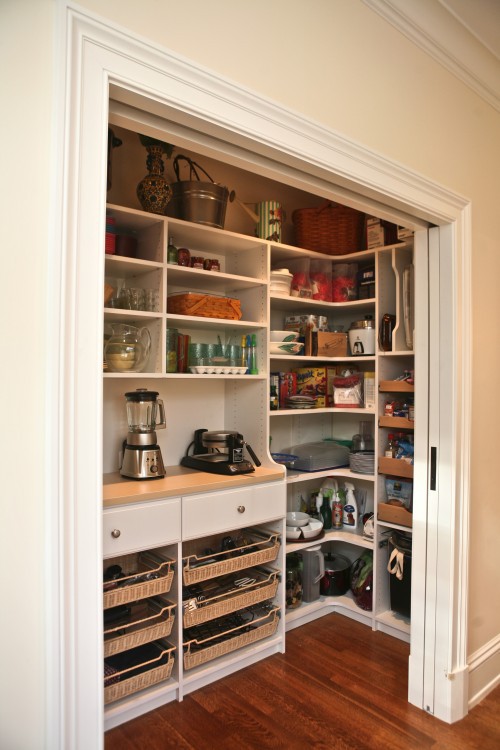 Source: closetsredefined.com via Pinterest. If you have concerns about the use of this photo for rights reasons, please leave a comment on this post to have it removed.
Decluttering Help: The One in, One Out Rule
Clutter busting is a necessity in maintaining an organized home. Things can accumulate, multiply and pile up in the absence of active clutter busting.
Our decluttering help articles give you tips, motivation, and small places to begin on what may be a little clutter stash or a huge hoarding issue.  Whatever your level of severity as a  hoarder, we can help you declutter!
Today, we're going to focus on staying clutter free after you've put in the time and effort to declutter your home. This little rule is something I call the "One in, One Out" rule. How does it work?
Basically, for every new item you bring in to your home, you have to take one out. Give it as a gift, donate it to charity or put it into the garage sale/eBay box. It doesn't matter where it goes, just as long as it goes!
More Clutter Help: Simple Decluttering Criteria for Clothes
Identify your top clutter areas and use the "One in, One Out" rule for just these areas. If the clutter level in your home is high, you can use the "One in, Two Out" rule to get things under control even faster.