---
Why Should I Subscribe?  Give Me 6 Good Reasons…
1.  Subscriptions make your life easier.
Your life is busy enough.  We'll send you the time-saving, money-saving articles to save you the extra step of having to go search for them.
2.  You don't have to come to us, we'll come to you. Subscriptions save you time, because we send you the new articles on HomeEverAfter.com while they're piping hot.  We tell you what's new; if you want to read it, fine.  If not, delete it and wait for the next article, simple as that.
3.  One less thing to remember. Ever get tired of trying to remember to go back to a website you liked to see if there's anything new?  I do.  Subscribe and you'll never have to add HomeEverAfter.com to your list of things to remember.
4.  It's free!
5.  Your email is safe with us. We respect your privacy.
6.  You can try it out for a day or a week or a month – if you don't like it, unsubscribe with a simple click.  No questions asked.
Did you like any of those 6 reasons?  Great!  There are so many benefits to subscription that you should start your subscription right now.  Here's what to do next:
Get Home Ever After Delivered for Free Either Way!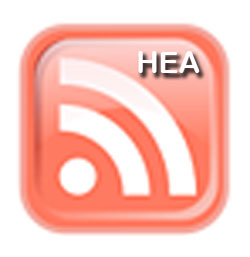 If you use a Feed Reader to manage your RSS feed subscriptions, then you'll love the convenience of our go-anywhere RSS feed.  It is universal, which means it's compatible with any feed reader you use.
If you're new to the RSS world, find out how it can simplify your life by reading
What is RSS?
Or
Our email subscription service is provided by FeedBlitz.  You get only one email a day that gives you all the new articles published that day.
It's easy to subscribe. It's just as easy to unsubscribe anytime with the push of a button.  Instructions for unsubscribing are at the end of each email, just in case.
Your email is safe! Your privacy is important, and we don't sell emails to spammers, period.