Before the Smurfs 2 came out in theaters, I got to take my family to a special Smurfs 2 screening at the Sony Pictures Studios lot!  If you missed my Smurfs 2 Screening – Part 1, go read it now.
All the tables outside and the table in the hallway to the screening room had these cute Smurfs plates covered in miniature Smurf cupcakes with blue icing and sprinkles.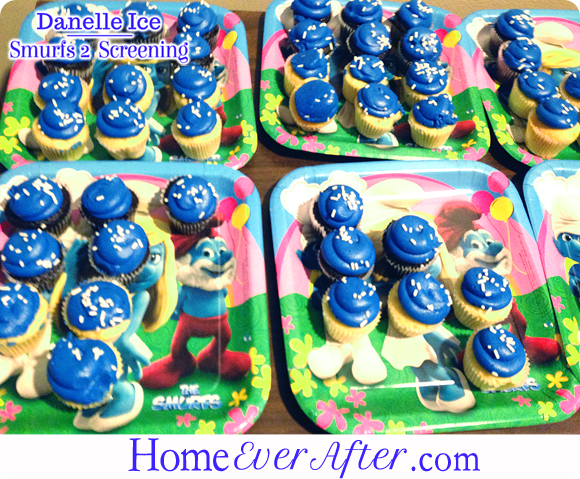 Once we got into the theater and the lights went out, I had to snap a picture of my family in the screening room at the Jimmy Stewart Building!  Here I am, taking a black and white selfie just before the Smurfs 2 movie started.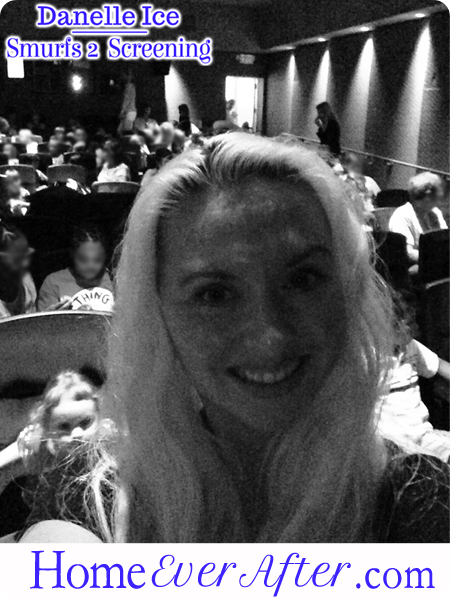 My kids were so well behaved in the theater that I was able to get a good picture of the family before the movie!  I realized that they had no idea what to expect, because none of my kids has ever been to a movie theater before.  I feel so blessed that the first movie they ever saw in a theater was Smurfs 2 at the Sony Pictures Lot!  That's an amazing first that they'll always remember.  (Pictured below, left to right: Flash, Seven, Prynne, Truett.)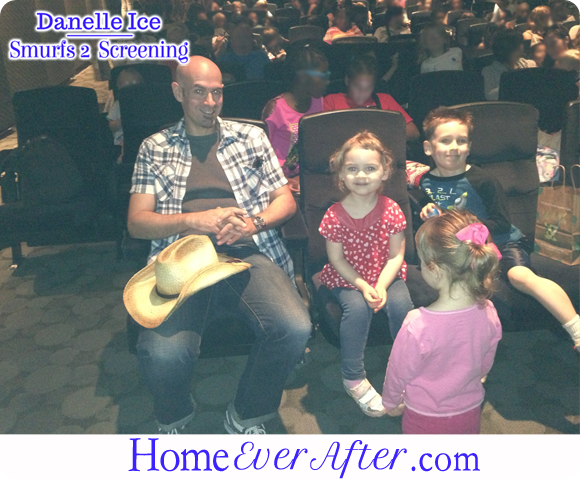 I has a wonderful time at the movie and was a little sad to leave.  We were the second to last family to leave the theater (we like to watch the end credits and my kids wanted to dance to the music!).  Right before I walked out the door, I turned around to take one last picture of the Smurfs 2 movie.  You can see the end credits on the big screen in the photo below.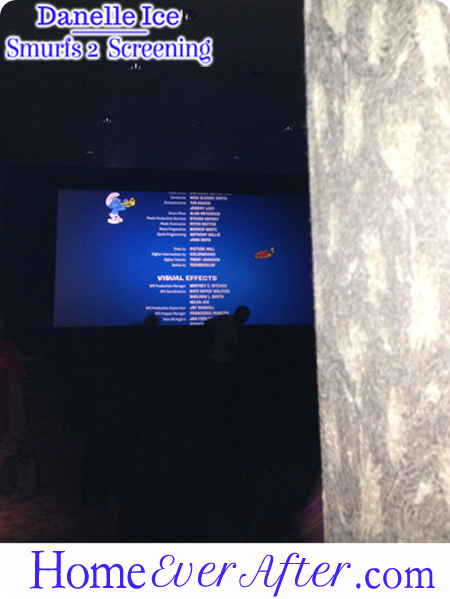 My kids got one more chance to hang out with the giant Mega Bloks Smurf before we left: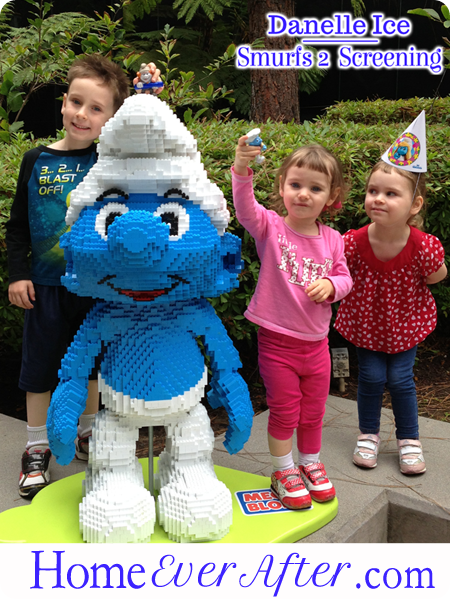 … and I got to give Mega Blok Smurf a kiss on his big blue smurfy nose!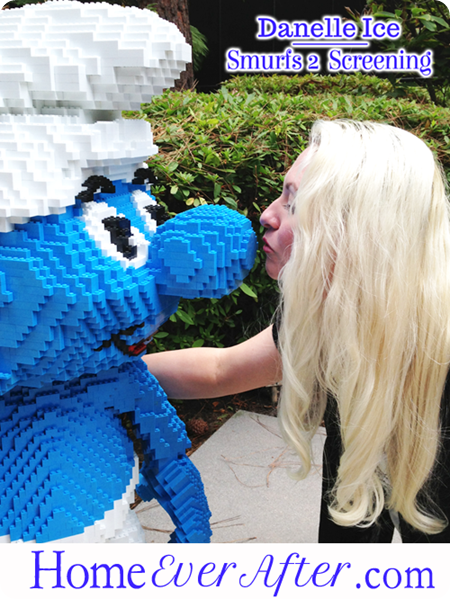 I had such a wonderful time at the Smurfs 2 movie screening and want to say a big thank you from my family to the folks at Sony Pictures for inviting us to the event!  If you haven't taken your family to see the Smurfs 2 yet, make a plan to check movie times right now and go!  It's a great family movie that we all enjoyed together.  Stay tuned for my review of the Smurfs 2, including spoilers (if you're into that sort of thing!).
FTC Disclosure: This is not a sponsored post and I was not compensated for the publication. I was invited to the Smurfs 2 screening and given Smurfs 2 merchandise by Sony for my children at the end of the screening.