I had a great time taking my family to the Smurfs 2 screening at the Sony Pictures Studios lot last week!  Here are some pictures so you can experience a Hollywood movie screening with us!
Here is a picture of the gate to the Sony Pictures lot as we drove through security.  Notice the giant Smurfs 2 billboard on the right hand side.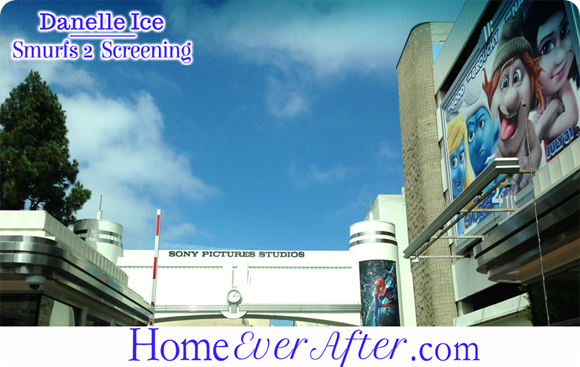 As we approached the party area, we saw this cool little 2-seater Smurfs car parked out on the sidewalk!  My kids had to pose with the Smurfs driving!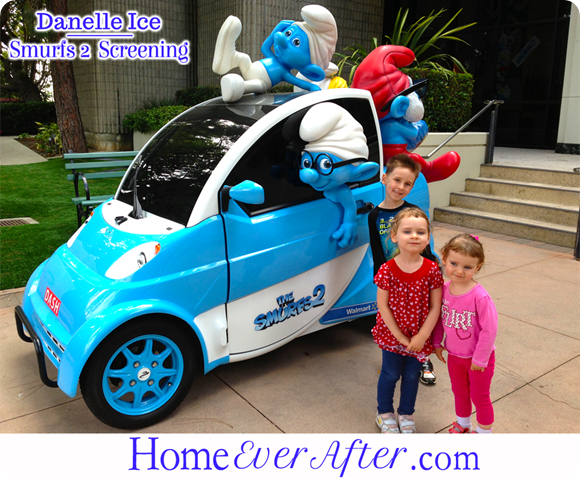 At the door of the Jimmy Stewart Building, we started seeing bunches of blue Smurfs balloons everywhere.
As soon as we entered the Smurfs 2 screening party, Papa Smurf himself was there to greet us!  Here I am with my daughter Prynne and Papa.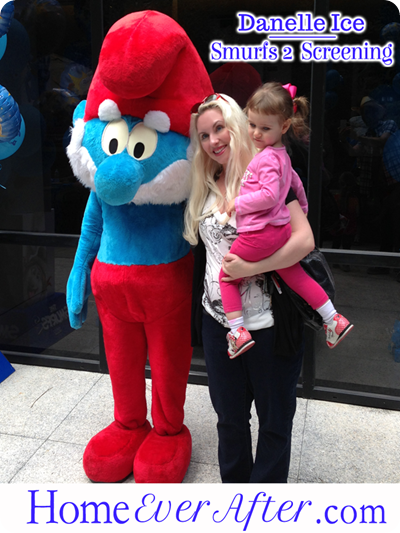 This cool giant smurf was built completely out of Mega Bloks.  I have no idea how long it took to build, but it seemed to be pretty sturdy based on the many kids climbing on and around him!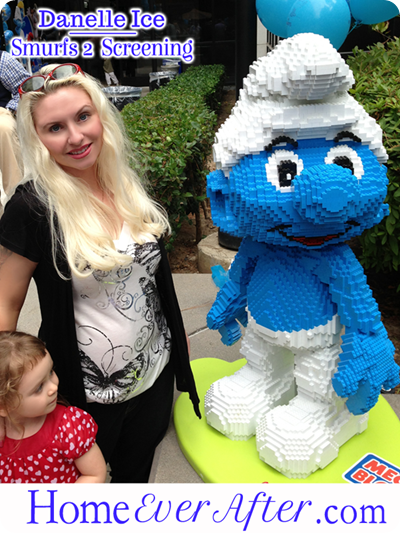 Toward the back of the party, there was a table full of ceramic Smurfettes and painting supplies.  Kids could either paint their Smurfette at the party ceramics table or take one in a goodie bag to go.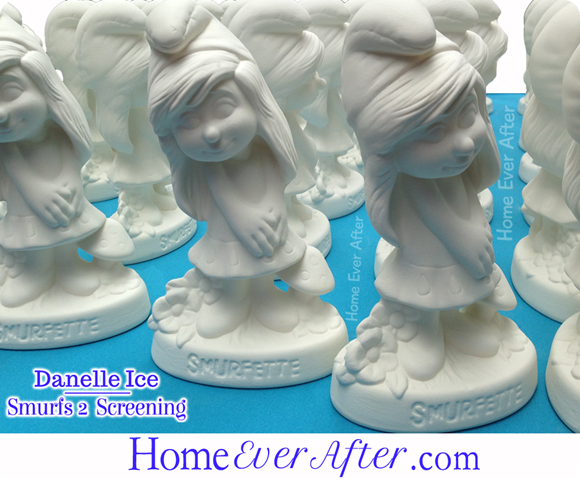 I ran into Brooke Burke-Charvet from Modern Mom right before everyone started going in to the screening room.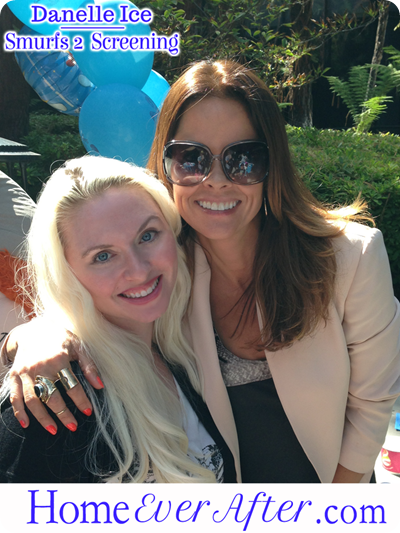 Stay tuned for more of the Smurfs 2 screening with me, Danelle Ice, and my review of the Smurfs 2  movie in theaters July 31, 2013!
FTC Disclosure:  This is not a sponsored post and I was not compensated for the publication.  I was invited to the Smurfs 2 screening and given Smurfs 2 merchandise by Sony for my children at the end of the screening.