I just realized yesterday that it's time for the rainy season, the fair, and back to school time already here in Alaska. That means we've entered our abbreviated season of Fall in Fairbanks.  Alaskan summers are so short, not really starting until the end of May with warmer weather.  I'm so sad that the summer is over already, especially since we've barely had a  chance to do any fun summer activities in these 2 brief summer months.
We had a dazzling heat wave of temperatures in the 90s for 5 days straight.  The next day, the temperature dropped to 62 degrees and Fall and the rainy season had begun.  Around the end of every July our rainy season starts.  It rains nearly every day during this time and the temperature is an average of 60 degrees during the day.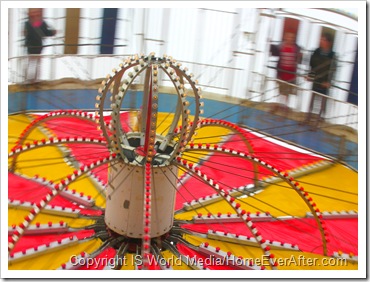 This rainy weather also signals to everyone 2 more upcoming events: the state fair and the start of school.  We've been working diligently to get all of our craft items finished that we're going to enter in the fair. 
This will be Truett's first time entering any exhibits in the fair and he's excited, even though I don't think he really understands what it means yet!  He sure remembers the rides from last year though, and can't wait to go on more.  He keeps asking me every day if we're going to the fair today!
Back to school time is also nearing, and in Fairbanks, Alaska, public school starts on August 18th.  For us homeschool families that take it easy during the summer months, Autumn also means it's time to get our homeschool curriculums in order and get our papers organized for school to start. 
We'll have some great back to school and homeschool articles coming up (How to Make a Homeschool Caddy, our Guinness Book Homeschool Workbook, and more), as well as the how to get ready for winter checklist with tips on the must-do chores of the Autumn season.  Happy Fall everyone!