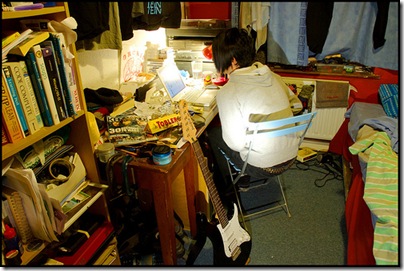 5 Quick Clean Ups That Can Save Your Messy House
Is your house such a disaster that you don't even know where to start?  Cleaning up a messy house can seem like a huge project and you may not even know where to start.  We can teach you how to clean up your house the easy way! 
While looking around at piles and clutter, you may think that nothing you do is going to make a difference because the mess is too much.  Take heart!  Your dirty house is not beyond saving.
These 5 quick clean up tasks can make a world of difference even in the messiest of houses.  There are 5 main items that get scattered throughout homes and create chaos in your space.  Learn to tackle the 5 big mess-makers and get a jump start on cleaning up your messy house today!
Read Quick House Clean Up #1: Dirty Dishes
Photo by xJasonRogersx.