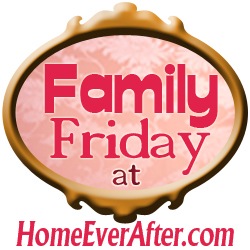 Pregnancy Later in Life: Does Age Matter?
Today many women are waiting longer to have children than any other time in history. It has now become common to see women in their mid-30s before they elect to start a family. Many of these women chose to establish a successful career before beginning a family.
While it is true that having babies at a later age is associated with some increased risks for both the mother and child, today it is considered safe for most healthy women to become pregnant in their mid-to-late 30s and even into their 40s.
Possible Problems with Conception
The most significant factor that may affect plans to start a family later in life have more to do with getting pregnant than with the pregnancy itself. A women's ability to conceive decreases significantly by the age of 35. For women who begin trying to have a bay at this age, it may take a year of unsuccessful attempts before seeking assistance from a physician. With the battery of fertility tests that need to be administered to both the woman and her male counterpart, depending on the findings, that 35 year old woman may very well be 38 before a successful pregnancy is achieved. For women who want more than one child, this can become an issue.
In general, women begin to ovulate less once they reach their mid 30s. This results in less opportunities to get pregnant as there are less eggs available for the sperm to fertilize. Women over age 35 are also more likely than women in their 20s and early 30s to have conditions that could interfere with having babies, including endometriosis and uterine fibroids. If pregnancy is achieved, women in their 30s and 40s have an increased risk of miscarriage. While the miscarriage rate for women in their 20s is 10%, the number increases to 20% from 35-39 and 50% from 40-45. This is thought to be due to the chromosomal changes associated with advanced maternal age. Miscarriage is the body's natural way of ending a pregnancy that may not have been viable.
In addition to difficulty conceiving, women over the age of 35 are at an increased risk of giving birth to a baby that has a chromosomal birth defect, the most common being Down Syndrome. A 35 year old woman has a 1 in 400 chance of giving birth to a baby with down syndrome. At 40, that chance goes up to 1 in 100 and at 49, 1 in 10. All are a significant jump from the 1 in 1,250 chance faced by a 25 year old woman. This is why the American College of Obstetrics and Gynecologist issued a recommendation that all women at an age of 35 or greater when giving birth should be given the opportunity to screen for these chromosomal defects via prenatal testing.
In general, the majority of women that choose to wait until later in life to have babies will experience a normal pregnancy and delivery. To optimize health and increase the chances of getting pregnant, women should take a prenatal supplement with high levels of folic acid to decrease the chance of giving birth to a baby with neural tube defects. Women should quit smoking and refrain from drinking alcohol, in addition to getting adequate sleep, plenty of exercise and enjoying a health, well balanced diet.
Family Friday: Time to Share!
Now it's time for you to share your Family Friday post with the rest of us!  If you're not sure how it works, read the directions and guidelines for Family Friday here.
Please add your family-related blog post below in the Mr. Linky. Remember, you MUST link your post back to HomeEverAfter.com. (If your link was deleted, email us.)