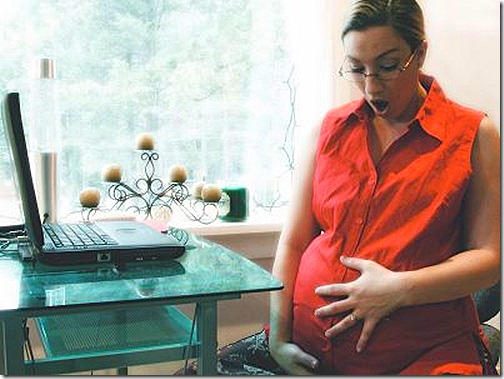 Is it Safe to Go in a Sauna or Hot Tub While You're Pregnant?
With most normal pregnancies come back aches and sore muscles. While muscle tenderness can normally be alleviated and soothed by using heat, it is advised for pregnant women to avoid saunas and hot tubs. Anything that can raise your body's core temperature to or above 101 degrees can cause damage to your unborn baby.
The water in most hot tubs is set at 104 degrees by default from the factory.  Hyperthermia, which is another way of saying high body temperature, can occur from hot tubs or saunas in as little as 10 minutes. Hyperthermia has been shown to increase the risk of birth defects, according to the Organization of Teratology Information Services (OTIS). With this in mind, it's best to avoid both saunas and hot tubs during your pregnancy.
Alternatives for Sore Muscles During Pregnancy
Try other alternatives to soothe your muscle aches during pregnancy, such as:
1. Soak in a warm or hot bath at home. Since your whole body doesn't usually stay submerged in a bathtub and the water temperature is not as hot, it's harder to reach the temperature danger zone when you're pregnant.
2. Use a heating pad, with approval from your doctor. This spot heating can be a good way to soothe muscle stress in certain areas. Always consult your OB / GYN doctor to make sure a heating pad is safe for you to use during your pregnancy.
3. Wrap up in an electric blanket, with approval from your doctor. The all-over warmth can be relaxing, and blanket temperatures aren't usually high enough to cause concern. However, since each pregnancy is different, you'll want to confirm with your physician before using an electric blanket.
4. Fill a sock or pillowcase with rice, and heat up in the microwave until warm. Use as a hot wrap on the sore areas; the rice makes this pack very easy to mold to contoured areas, like your neck.
Photo Credit: Photo by Jyn Meyer.