I was able to capture some creative people, places and things made out of 100% vegetation at the Tanana Valley State Fair this year.  All the "sculptures" pictured below are made out of all fruits, vegetables, plants, and natural items like rocks.  It's amazing what you can turn your veggies into when you use your imagination!  This kind of project could take your gardening to a whole new level.
It's time to play with your food: here are 7 crazy creatures to turn your vegetables into!
Play With Your Food: 7 Crazy Veggie Creations
1.  Potato Tribe with dandelion hair and mushroom hats. This 2nd place winner was created by Rachel Mitchell.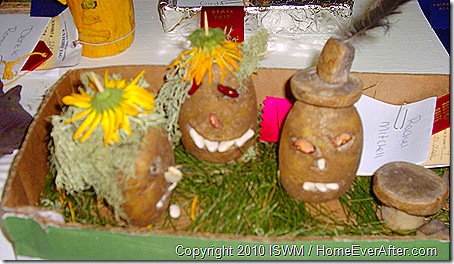 2. "Snowzilla" Turnip Snowman, complete with mushroom hat and green onion leaf scarf!  This 1st place and grand champion winner was created by Patricia Heiser.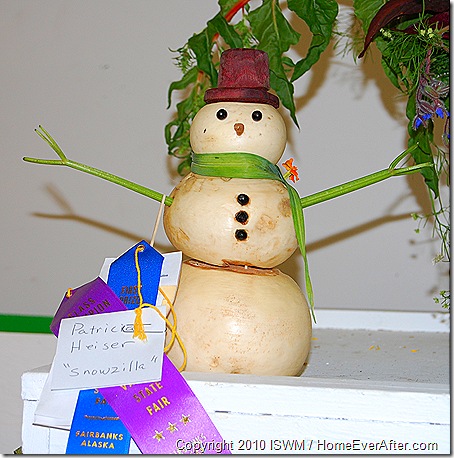 3.  Potato Men in a Zucchini Boat.  The potatoes have mushroom and flower hats, and some very frightening looking faces.  This 1st place winner was awarded to Samuel Mitchell.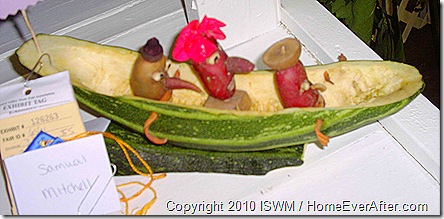 4.  Zucchini Seal.  The perfect curved shape made this zucchini a seal-lookalike which just needed a face.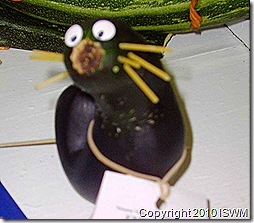 5.  Potato Creature with zucchini legs, jalapeno hat, and carrot curl hair.  Another well-deserved 1st place ribbon for creativity went to Sawyer Peterson!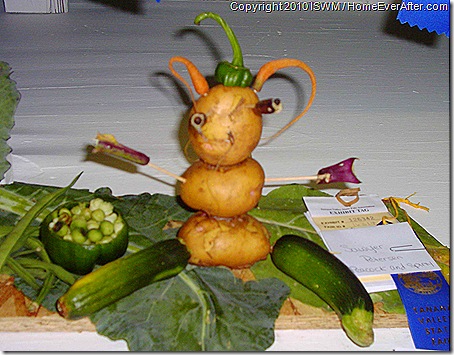 6.  Zucchini Boat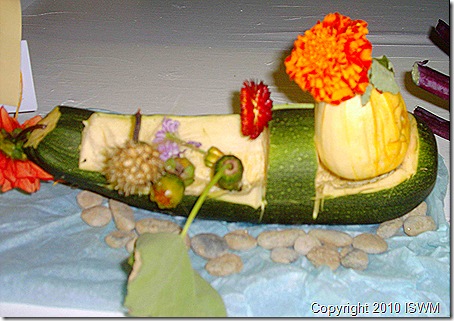 7.  Yellow Squash Ferry Boat sailing on a sea of giant lettuce leaf!  This veggie creation would make a terrific yellow submarine…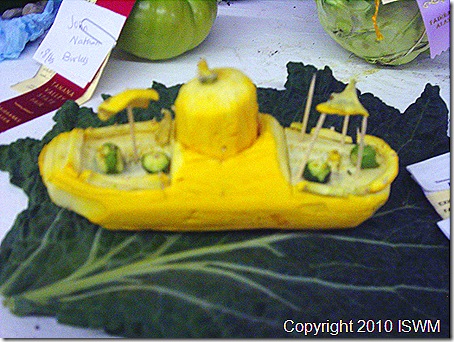 Get more Wordless Wednesday at WordlessWednesday.com and 5 Minutes 4 Mom.