I've loved Poinsettias for as long as I can remember, and after I found the Christmas poinsettia cottage I knew I wanted to do a whole Christmas in a poinsettia theme.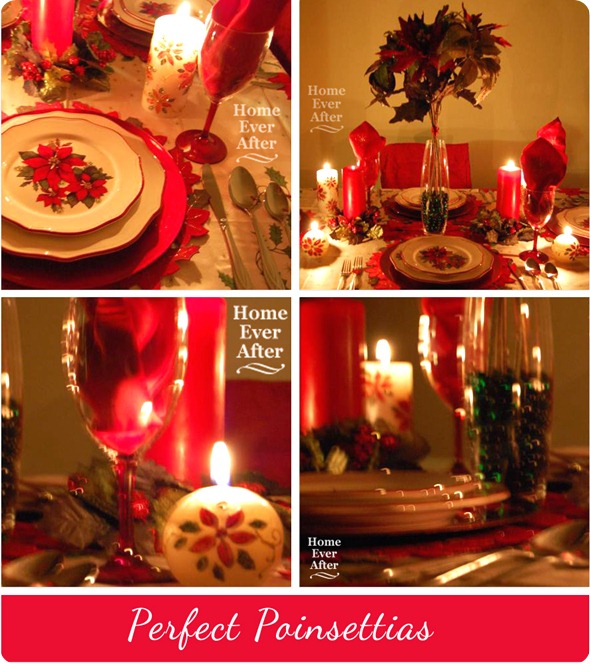 For Christmas 2010 (yes, this was last year's beauty that I've been hanging on to!), I decked out our brand new home in poinsettia fare, including one dedicated Christmas tablescape that even had my new poinsettia dishes by Better Homes and Gardens.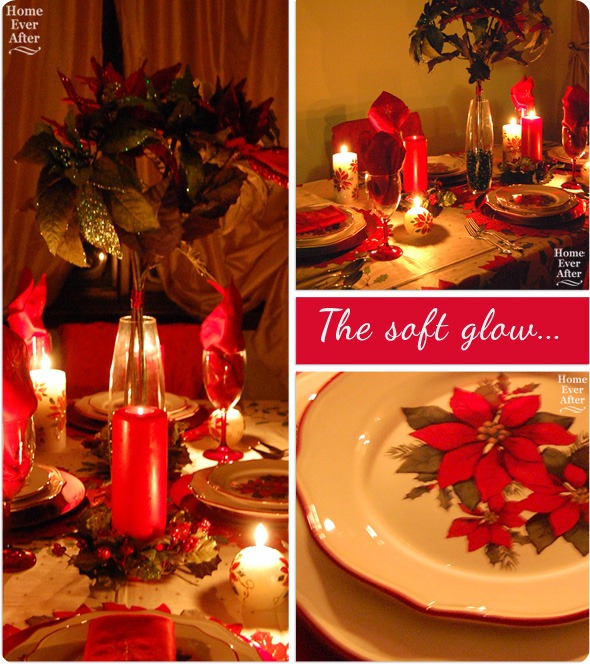 The table looked almost too pretty to eat a meal at!  The red stemware was paired with my red satin poinsettia napkins.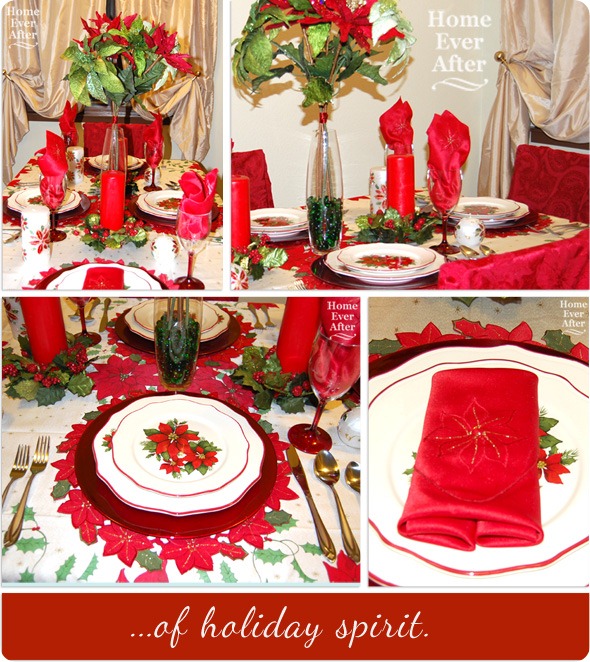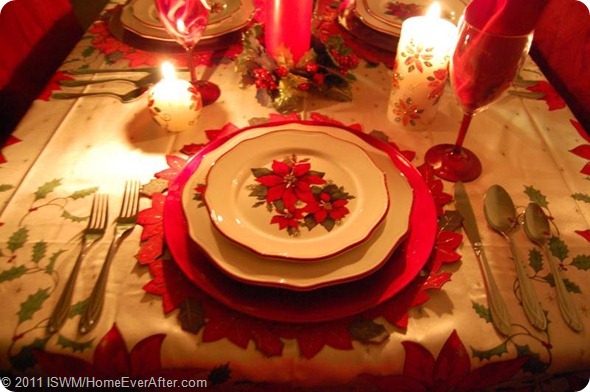 Metallic red chargers served as the bottom layer for our gorgeous plates and rested atop my red satin poinsettia placemats with metallic red and green leaves.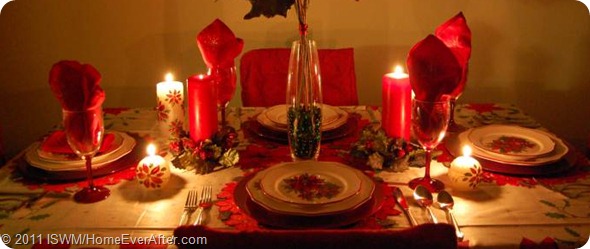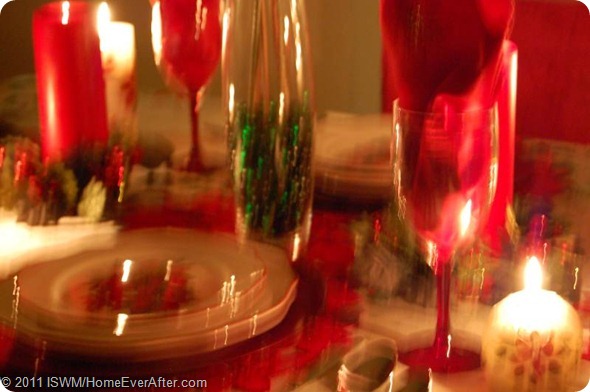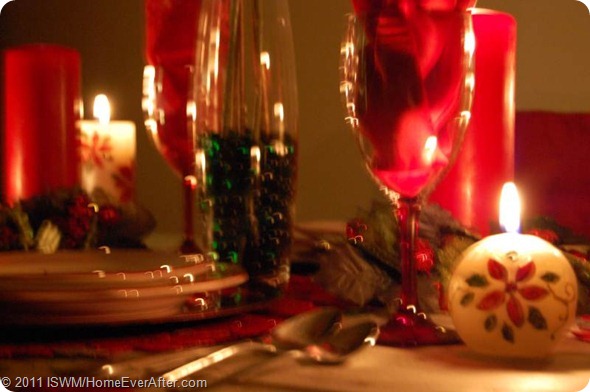 The Perfect Poinsettias in a Holiday Glow Christmas Tablescape is linked to Delightfully Inspiring, Creative bloggers party & hop, 11th Heaven, Tablescape Thursday, and Made by you Mondays.
It's also in the blog hop world at these fine sites: Wordless Wednesday, 5 Minutes 4 Mom, A Renaissance Woman, A Work in Progress, Barefoot Mahala,  Be There 2 Day, Brookie's Baby Bargains, Busy Working Mama, By Word of Mouth, Carrie with Children, Crazy About My Baybah, Create with Joy,  Frugal Plus, Frugality is Free,  Gaynycdad, In Him We Live,  JaMonkey, Kibitz Spot,  Letters From Momma, Making Mama Happy, Mama to 4 Blessings, Mom Caboodle, Mom's Own Words, My Thoughts and Ramblings,  NYC Single Mom, One Smiley Monkey, Parenting by Dummies, Princesscj Haven,  Sakura haruka, Saving with SaveOne, Shasher's Life,  Terri's Little Haven, Thriving Despite Us, Toronto Teacher Mom, Tots and Me.