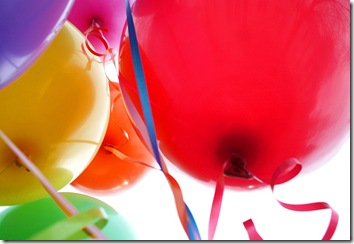 You don't need to spend a fortune to have a great party. By investing your time and being creative, you can cut costs and plan a fun frugal party that doesn't leave you broke.  Just follow our tips below for party planning on a budget!
Budget Party Planning: Location
The first step in successful budget party planning is choosing a location for your event. When selecting a location, avoid costly catering facilities and restaurants. If possible, host the event in your own home or backyard.
If you live in an apartment, see if they have a community clubhouse or gazebo that they rent out for the day. Some even keep a supply of tables and chair on hand for such occasions that they include in the rental fee or offer at a reasonable rate.
Budget Party Planning: Food
When it comes to food, make as much as you can yourself. Catering costs can really add up, especially since many places charge on a per person rate. Buy as much as you can in bulk quantities.
Enlist the help of friends to prepare food or depending on the formality of the party, ask each family member to bring a prepared dish.
For children's parties, avoid individual juice boxes and opt for larger juice containers and paper cups.
Budget Party Planning: Decorating
If you plan on decorating with a lot of balloons, you can save money by renting a helium tank and purchasing packages of balloons rather than ordering balloon bundles at a party store. Just be sure to blow up the balloons within 4 hours of the event because they will fall within 12 hours.
If you need to rent tables and chairs, check out your local church, school or community center. These places often rent out their equipment in exchange for a small donation fee, significantly less than regular party supply rental stores.
Budget Party Planning: Timing
By hosting your party during lunch hours rather than dinnertime, you can save a decent amount of money. Lunch menus are lighter fare, and guests will not expect an elaborate meal during afternoon hours.
If you are having an evening event, serve food in buffet style rather than planning out sit down dinner entrees. This will save you both time and money.
Party planning does not have to be stressful and expensive. By starting early and developing a clear cut plan that you stick to, you can prepare ahead of time, reduce expenses and avoid frustration.
Photo by Pink Sherbet Photography.  Get more Frugal Friday at Life as Mom.