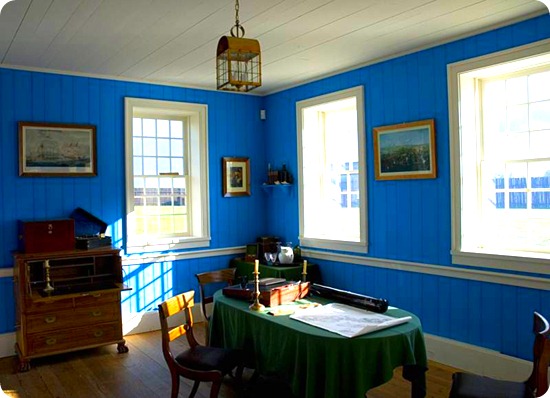 Although many people dread the thought of packing, it can be a much less painful experience if you have the right tools for the job!  Having the right packing supplies is essential.
Not only do you want to protect your items from any possible damage, but you also want to make it easy to unpack once you arrive at your destination. 
You can save both money and time by using unconventional packing materials and methods, some of which you'll find below.
13 Packing Supplies You Can't Move Without
1.  Packing boxes.  Sturdy boxes are a must for moving, but that doesn't mean that you have to buy them brand new!  Do your part to go green and save a little money at the same time by reusing boxes.  Prior to your move, ask friends, coworkers, and businesses to save boxes for you.
The sturdiest free boxes will be boxes that desktop computers, monitors, or televisions, or other fragile electronics were shipped in.  The corrugated cardboard is heavyweight and meant to keep heavy contents safe.
Another sturdy box perfect for moving is a meat box from a butcher shop or the meat department at your local grocery store.  These boxes are usually small, heavy weight, and have handles on the sides.
2.  Towels and wash cloths.  A smart way to pack your belongings is with packing material that you already own and have to move anyway, such as towels, washcloths, blankets, curtains, and other linens.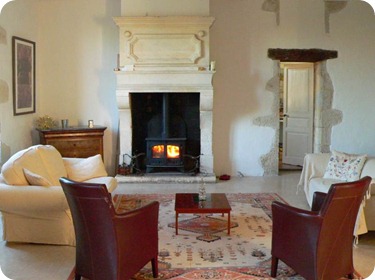 Use small fabrics like washcloths to stuff inside dishes and knickknacks.  Use bigger fabrics, like towels and blankets, to wrap around fragile items that you don't want to be scratched, such as lamps.  When you get to your destination, you'll have less packing material to throw away.
3.  Plastic shopping bags.  Plastic shopping bags can be packed inside glasses, coffee cups, and knickknacks to protect them from breakage.  Shopping bags are also a great stuffing inside boxes to keep the contents from shifting while in transit.  Another use for plastic shopping bags is to layer several together and wrap them around breakables for extra cushioning.
4.  Bubble wrap.  The air pockets in bubble wrap make for great cushion to absorb impact that might damage your items.  Bubble wrap can be purchased from storage and moving companies, as well as office supply stores and mass retailers.
5.  Fishing tackle boxes.  Jewelry and small accessories can be difficult items to move, since they are very easily tangled on themselves and each other.  Plastic fishing tackle boxes or similar boxes designed for crafting are the perfect way to move jewelry.  The small compartments keep the items separated, eliminating tangling and speeding up the process of unpacking once you're in your new home.
6.  Laundry baskets.  Large items that are not breakable, such as pillows, blankets, and even clothes, can be packed into laundry baskets to save the use of extra boxes.  Once a laundry basket is full, tape the lid shut with packing tape to keep the items from falling out.  No lid?  Use several strips of tape to go all the way across the top.
7.  Egg cartons. Egg cartons are a fantastic packing material for small knickknacks and Christmas ornaments.  It can be time consuming to wrap small breakable items with bubble wrap or packing paper, and putting them into the wells of Styrofoam egg cartons will usually keep them just as safe.
8.  Masking tape and clear packing tape in a dispenser.  Clear packing tape comes in handy for taping the lids of boxes, and masking tape is ideal for taping matching items together, taping cabinet doors shut, etc.
9.  Newspaper and shredded paper.  Many people purchase packing paper from moving supplies stores, but this can be expensive to buy and is just as effective as using plain old newspaper.  Also, if you have a shredder in your home, save the paper shreds to use as stuffing around fragile items in boxes.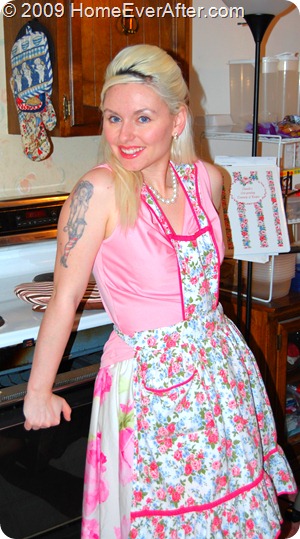 10.  Ziploc bags.  One of the most irritating things about moving can be opening boxes in your new home and having tons of little pieces rolling around the bottom that don't seem to go to anything! 
Keep plenty of Ziploc bags on hand while you're packing up your belongings, so that you can bag up small items that belong together.  Make sure to label the outside of the bag  with a marker  so you'll remember what the pieces go to later on.
11.  Sharpie permanent markers.  You'll need permanent markers to write identifying information on the outside of boxes. Write the name of the person whose belongings are inside, which room the box belongs in, and a description of what is inside.  Example: "Mom – Bedroom- Jackets". 
Also use sharpie markers to label Ziploc bags so you know what the pieces inside belong to, such as "screws and washers for putting crib together".  Labeling items only takes a few extra minutes, but will save you a lot of time during unpacking.
12.  Apron or tool belt.  You'll want to wear this while you're packing, so the tools you need to use will be accessible, saving you the time of walking back and forth to get what you need. 
It can be a pretty floral or vintage-look apron if you want!  Like the photo of me in my vintage apron shown at right, I love having extra pockets for my supplies when working on home projects. 
Whether you choose a fancy prim apron or a utilitarian waist style apron, make sure it has plenty of pockets to hold the useful supplies listed in #13:
13.  Packing tools:
Scissors.
Power screwdriver with regular and Phillips head tips for disassembling furniture.
Magnet for picking up any nails, screws, thumbtacks, or other metal materials that may fall onto the floor while taking furniture apart or removing things from the walls.
Razor blade, in case boxes need to be cut down smaller.
Tape (see #8 above).
Having the right tools for the job can make packing a much more pleasant process, even though it probably still won't be your favorite activity!  To save yourself even more time while packing, a good decluttering in your house before you start moving will mean less items to pack and transport.  Check out our articles on how to declutter for help in this area.
We originally published 13 Packing Supplies You Can't Move Without on January 22, 2009.  Photo credits.