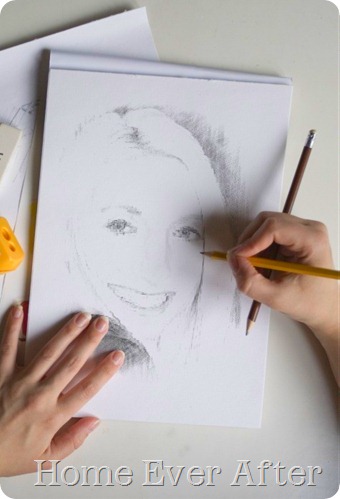 It's January 2013, and the very fact that we just started a brand new year is sparking many of us to regroup, refocus, get organized and make some New Year's resolutions.
Have you made your New Year's resolutions yet?  I haven't written them down, but I've had this anxious nesting instinct since January 1st!  I'm planning to get my New Year's resolutions written down on some good old tangible paper (yes, I still love writing on paper the best!) today or this weekend.
After the resolutions, I always do a step many people skip – I make the PLAN on how I'm going to accomplish my new goals.
New Year, New You
As you know, we add to the New Year, New You series every year because the start of a new year is the perfect opportunity to do or re-prioritize your life planning and goals.
I will be posting my New Year's resolutions here on Home Ever After for anyone who wants to see what they are and then how I do my action item planning.
Maybe my New Year's resolutions will get you motivated to make some or, if you already have, give you some additional ideas.  Maybe you've never made an action plan for your resolutions and want to use mine as a model to work on your own.
Getting My Home Organized for the New Year
Since my family moved from Alaska to California, or life and our home have been in somewhat of a transient state of flux.  Our new downsized home has never had most of our home systems and organizational tools set up.  This fact has definitely made everyday life harder!
Here are some of the organizational, frugal, and practical habits and systems that fell by the wayside for me in 2012.  Even though they were neglected, I'm getting them back on track for the new year!
Coupons:  My coupons bag was on my list to tackle today.  I cleaned it out, purged all my expired coupons (which was most of them (so sad)), and filed the loose coupons in my coupon binders.  Needless to say, my couponing has suffered over the last half of 2012 and that means that my grocery spending was a lot higher than it should have been.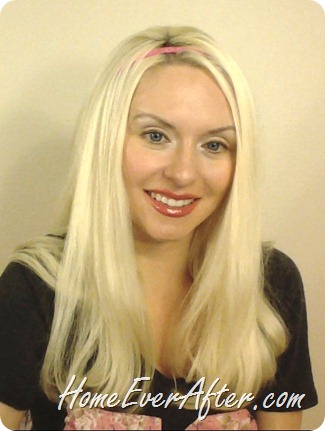 Menu Plan:  My menu plans have been in the middle of an overflowing stack of papers, oozing out of what was once the inbox on my desk.
Yesterday I made a vow to dig them out, get them back on the refrigerator, and fill out meals for the rest of this week based on what foods we had available.  I was successful in finding my menu plans and it feels so good to know what we are eating again!
Pantry:  The pantry inventory and food stockpile goes hand-in-hand with menu planning; if you aren't planning meals, you probably don't have an inventory of what food is on hand in your kitchen.
If you don't have an inventory, the food you have is probably varied, possibly expired, and not very likely to be used in a meal anytime soon.
My pantry space is a fraction of what I had available at my old house and none of the food is inventoried, organized, or date-arranged.  I don't even know what I have in there!  Shameful, and definitely NOT frugal!  I put a pantry cleanout, organization, and inventory on my list of things to do this week.
Getting My Life Organized for the New Year
Health, Fitness, and Weight:  I gained about 10 pounds back over Thanksgiving and Christmas, and I'm not feeling good about it.  My health has been neglected, my eating habits have gotten scary, and my exercise routine has gone from moderate to nonexistent.  You can guarantee that these areas will make it onto my New Year's resolution plan.
Faith:  We've never found a new church here in our new town, and my Bible reading plan that I started last summer is behind schedule.  I'm going to address my Bible reading time and study schedule this weekend and make a firm plan to get our family God Time back on track.
Getting My Business Organized for the New Year
Business:  Transplanting our businesses to a new state has been stressful and as a result my blogging has suffered at times from inconsistency.  I find that I don't have time to do many of the things I want because of travel, my corporate commitments and pending jobs for clients.
Luckily, I had my company start annual planning for 2013 back in quarter 4 of last year.  I'm excited to get the plans implemented and to share how our business plan has changed (for you other bloggers, vloggers, brand ambassadors, freelancers, and the like).
Taxes: Oh taxes, they burden me every year because of my own backlog of scanning and paperwork. The paper clutter issue is on my to-do list for January, for tax season is imminent.
New Year, New You:  Where are You in the Process?
Where are you in this new year planning and prioritizing process?  Have you posted your resolutions already?  Let us know what you are working on in the comments or, if you've posted it on your blog already, then link up in the comments so we can read yours too.
Make sure you're subscribed to our free HomeEverAfter.com updates so you don't miss my New Year's resolutions and more in the New Year, New You series!