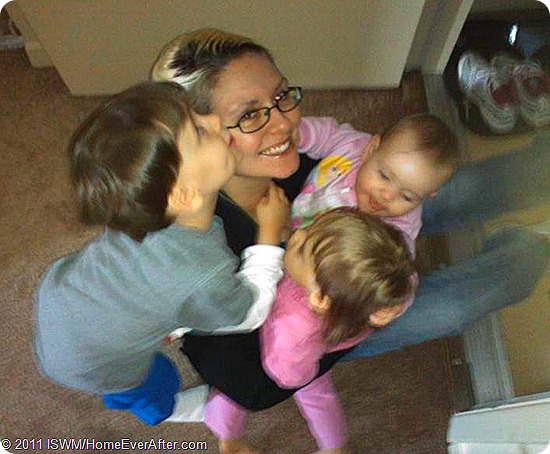 There's No Place Like Home, But…
The saying goes that there's no place like home, but does it really matter where home is?  I feel that no matter where I am, as long as I'm with my family, that's home enough for me.  So what if our home has to become the open road?  Let me explain what's been going on over the last 4 months, and why my mindset has shifted to living more minimally and happily.
Takedown #1:  Goodbye husband's income.  In September 2011, my husband and I got the shock of our lives: he was laid off from his job of 11 years with no warning.  After months of working 12-15 hour days, 7 days a week, he was just let go with no reason and, even worse, no severance package.  We were completely unprepared, but figured we could live on my income until he found another job. Not so fast, Ice-Simmons family…
Takedown #2:  Goodbye my income.  After 4 years, my company's biggest contract (which 90% of our income came from) was cancelled.  This shocking news came just a few weeks after my husband lost his job!  Again, this loss of income was with no advance warning and no reason given.
You can imagine that at this point we started to get worried about how we would make ends meet.  Even though we'd been praying a lot about our financial situation, we started praying even harder!  We had so many questions and sleepless nights.  "How will we pay our house payment?"  "How will we buy groceries?"  "What if someone gets sick now that our health insurance is gone?"
Above: You can see me getting mobbed by my children as I tried to make a quick run to the grocery store!  It's nice to be wanted!
Whenever I start to feel like everything is going wrong, my mind always turns to Job's trials and misfortunes and I think of how much worse things could be.  I also remind myself that the worst has probably not come yet, and that sometimes we have to lose everything we think we need to find what we are really supposed to have.
Takedown #3: Goodbye child.  For the last 7 years, we have split custody of my step-daughter.  A few weeks back we found out that her other custodial parent was going to sue us (for a 3rd time) for full custody, and at 12 years old she can legally choose the other house (where chores, homework, and bedtimes do not exist).  Since the attorney fees would cost so much that we would certainly lose our home to foreclosure, we had no choice but to give up custody.  So she left our house for good a few days before Christmas.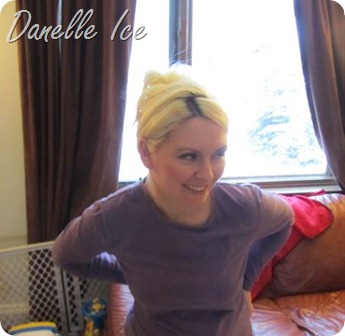 In the end there was nothing we could do but accept the facts: We've lost a child and we will lose our house if we can't sell it at a discount first.
Turning Over a New Leaf: Mobility
So we're going from a family of 6 to a family of 5, we have accepted this.  We can definitely get by in a smaller house.  We've already gone mostly minimalist and are cutting down even more by extreme decluttering and selling unneeded items on Craigslist.
Our most shocking decision was this: we're going to sell our house and travel the country in a motorhome for a year!
In our American culture, so much importance is on "putting down roots", focusing on "security", and length of time at one address, job, or career field.  Credit applications and employers consider these factors as part of the complete picture of you as a 'reliable' person.
However, the Bible talks about 'seasons' in life and I believe our family is entering a new and completely different season of life.  We are going to become totally mobile, toting our little ones with us through all the small towns and over the interstates until we find the perfect place for us.  Maybe it will take longer than a year; I have no way of knowing what this adventure will look like!
Teresa asked me if we'll be blogging about our trip, and the logical answer was, "Of course", since my whole life is public through my blogging anyway.  We'll both be working on the road (my husband with freelance technical writing and me with my work at IS World Media and Home Ever After), and chances are we'll be coming to a town near you during our Mobile Lifestyle expedition.  My husband even found that there are already families doing what we plan to do, so we'll have a support group online to help us with our learning along the way!
We've turned some major setbacks from the last year into the makings of an exciting new leaf to turn over for the new year.  2012 might just be alright after all!