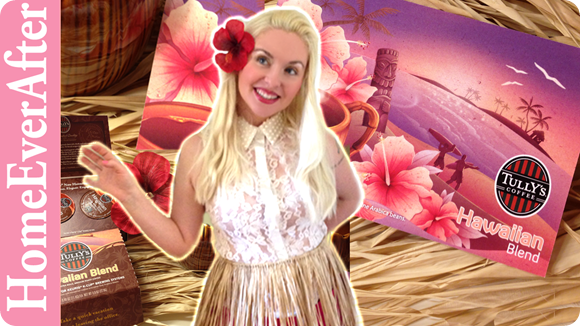 Today's Keurig unboxing has a fun Hawaiian flair!  It's true that I love coffee and K-Cup packs are my weakness, but when you combine those 2 things with Hawaiian flowers and grass skirt it couldn't be more perfect!  I am a sponsored brand ambassador for Keurig and Green Mountain Coffee Roasters.
The Hawaiian Blend K-Cup packs really took me by surprise because I had never even seen that flavor in stores.  For me, that's unusual because I go through a lot of coffees and check for new K-Cup  pack flavors in just about every store I go to!
Watch my video below to see the unboxing of my Green Mountain Coffee mailer and see the new Hawaiian goodies.
If you don't see the video above, click here: Keurig Tully's Coffee Hawaiian Blend Unboxing + Hula Dance in Grass Skirt!Want more of my videos? Subscribe to my YouTube channel.
I couldn't resist trying on the grass skirt!  I have never been to Hawaii, but I've always dreamed since I was a little girl that I would get married and go on my honeymoon to Hawaii.  I'm still holding onto that dream, but for now I'll settle for the Hawaiian décor to make my house look like a tropical getaway to the islands!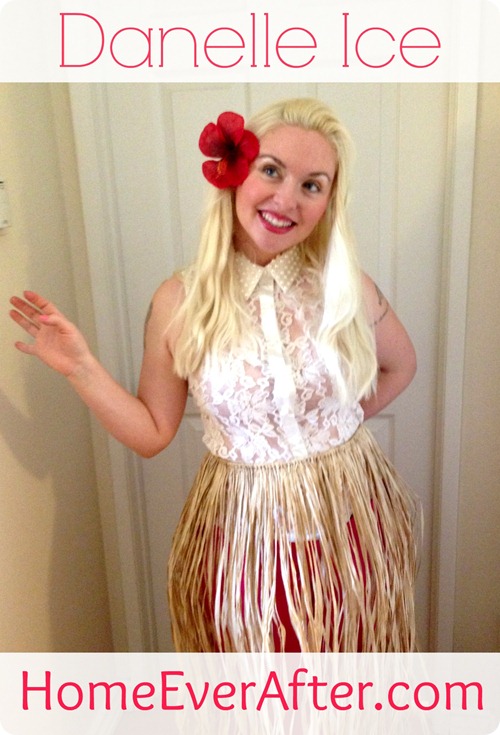 These 2-pack samplers of Tully's® Hawaiian Blend coffee were in the box, as well as a full-sized box of K-cup packs.  I am in love with the colors on the packaging; it's just my style!  The 2 packs are so cute!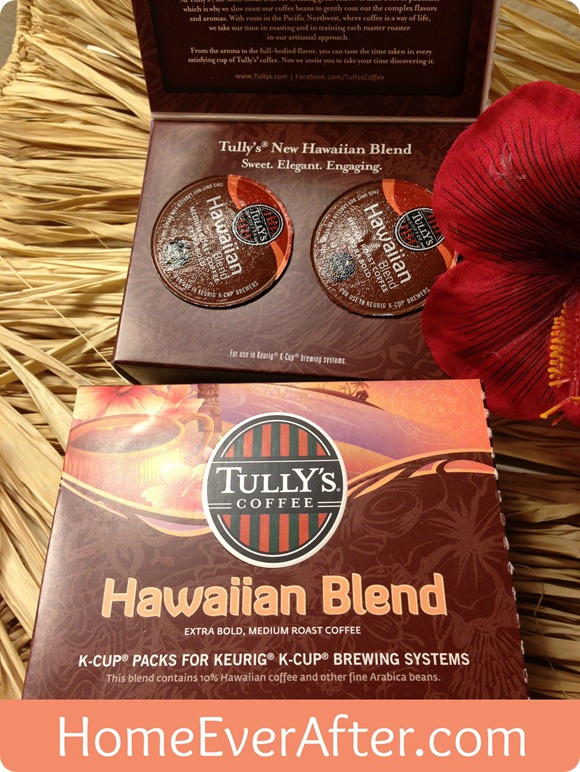 The Tully's Hawaiian Blend coffee postcard has so many great inspiration colors that I think instead of mailing it to a friend, I'll keep it and hang it up in my office!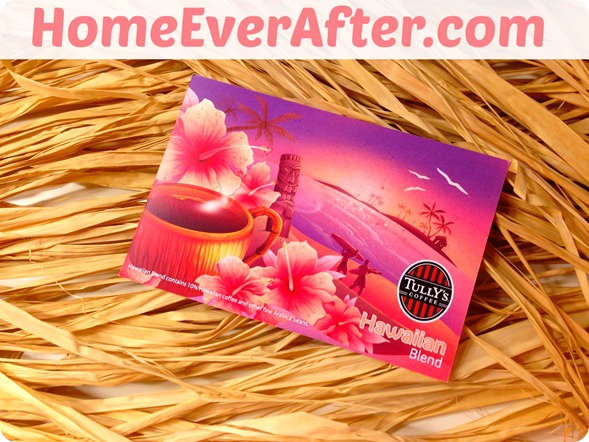 Here is a photo of everything that was in my Hawaiian Blend coffee box from Keurig this month.  Clockwise, from top left corner:  (2) 2-packs of Tully's Hawaiian Blend k-cups,  red faux hibiscus flower, set of 2 ceramic coconut coffee mugs, box of Tully's Hawaiian Blend k-cups, Hawaiian Blend postcard, and grass skirt.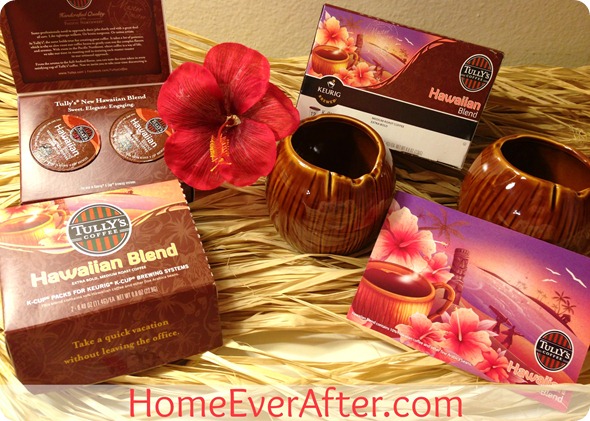 Obviously, when I opened the box and found the red hibiscus flower, I couldn't resist putting it behind my ear to wear it!  That is why it shows up in the video and the photos!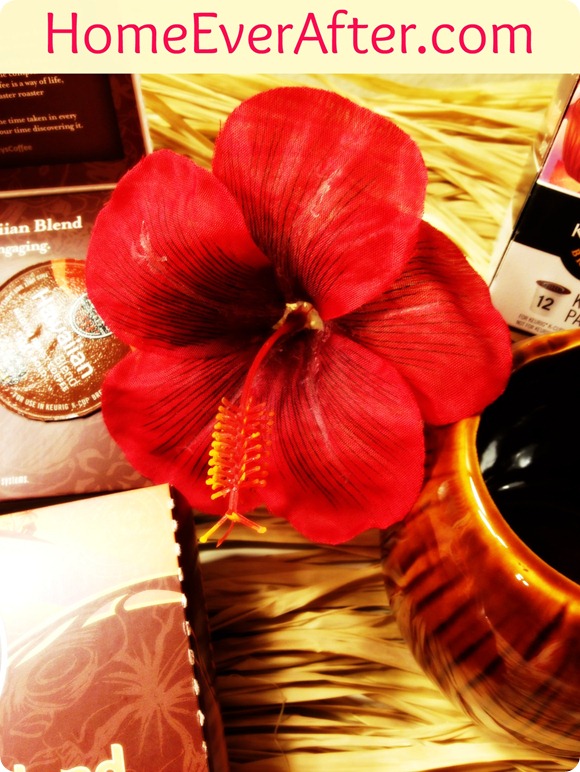 The best part is that long after the coffee is gone, I'll still have the Hawaiian flower, coconut mugs, and grass skirt in my luau party supplies bin.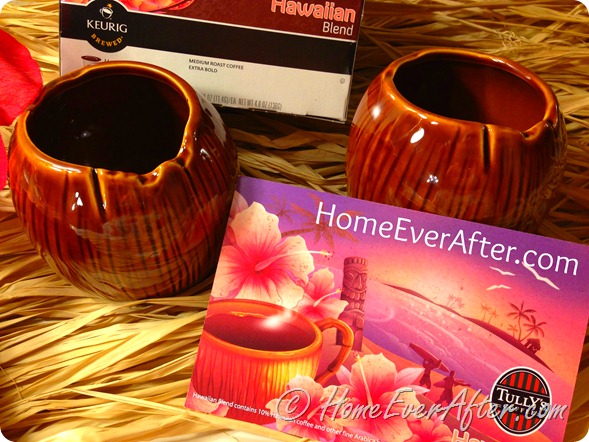 This  post commercially uses the Keurig, K-Cup, and GMCR names with permission by GMCR.
FTC Disclaimer: This video has material connections. I have an ongoing relationship with Green Mountain Coffee Roasters, Inc. (GMCR) to represent their products to the public as a K-Cup® Ambassador. I received no fees for the publication of this video. GMCR provides me with products and equipment at no cost so that I may accurately represent their products.