As a
K-Cup Ambassador
, I get the fun of trying Green Mountain Coffee Roasters' (GMCR) new and featured products every month.  Watch me unboxing the October Keurig Green Mountain Coffee box celebrating National Fair Trade month in the video above and get a sneak peek into everything (including Pumpkin Spice K-Cup packs) that came in the box!
If you don't see the video above, click here to watch the video. Want more of my videos? Subscribe to my YouTube channel.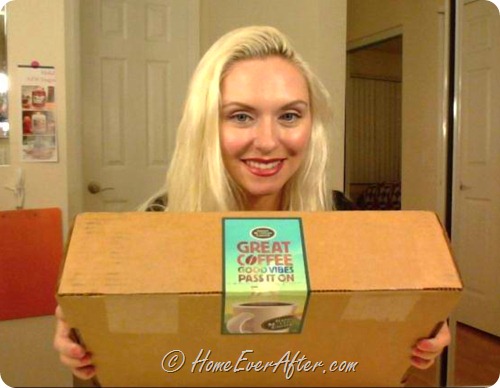 Green Mountain Coffee K-Cups Promo Code
I promised a K-Cups for Keurig promo code in the video, and here it is! Use our K-Cup coupon code GMCFTC8158 at GreenMountainCoffee.com. Fair Trade products are already on sale & the code gets you an extra 10% off all Fair Trade Certified products (expires November 5, 2012).  This means that you can get your seasonal limited edition light roast Pumpkin Spice K-Cups packs for 10% off!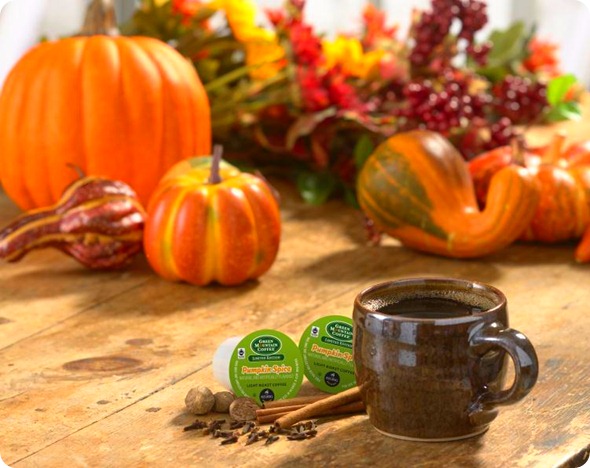 October is National Fair Trade Month
The theme this month at Green Mountain Coffee is Fair Trade, since October is National Fair Trade Month.  Since GMCR is the world's largest buyer of Fair Trade Certified™ coffee, they're the perfect company to remind everyone of just how important Fair Trade is!
What is Fair Trade Certified?
Fair Trade is a standard certified by an independent third-party non-profit organization which ensures that the products are made in an ethical manner.  Included Fair Trade items are things like fruits and veggies, spices, clothing, coffee, tea, and ingredients which go into everyday products.
In the case of our favorite coffees, this means that the farmers who grow it get a fair price and invest the Fair Trade premiums back into their communities and schools.  The workers must be treated fairly, with a safe work environment and no forced slave or child labor to grow the crops. This also means that all Fair Trade Certified™ products are not genetically modified (non-GMO).
You can get more info on Fair Trade from Fair Trade USA.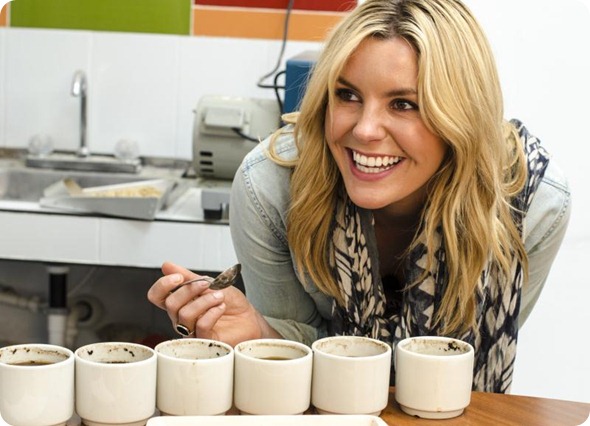 Great Coffee, Good Vibes, Pass it On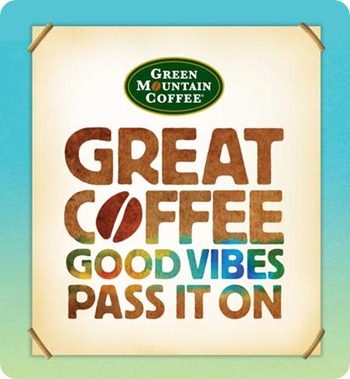 This month, Green Mountain Coffee celebrated the Great Coffee, Good Vibes, Pass it On campaign to get everybody on board with buying Fair Trade Certified products!
They sent musicians Michael Franti and Grace Potter to countries where they could meet and interact with these farming families that benefit so much when we buy Fair Trade Certified™.
If you want to check out their music, click here:    Michael Franti and Grace Potter or see their trip highlights here.  I happened to get a copy of both of their CDs in my K-Cups box this month!
Also in my green Mountain Coffee box were 3 Fair Trade Certified varieties of K-Cups packs, including:
Colombian Fair Trade Select K-Cups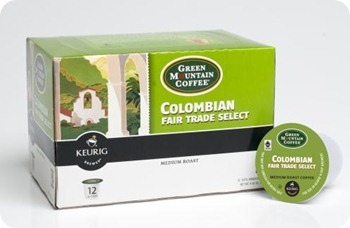 Fair Trade Sumatran Reserve K-Cups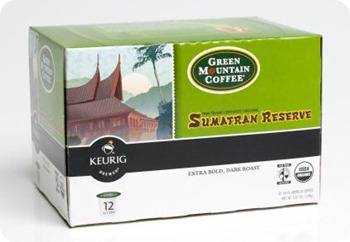 and Pumpkin Spice K-Cups.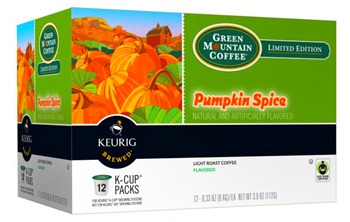 How You Can Celebrate Fair Trade
You can do your part to support Fair Trade Certified™ coffees by looking for the special logo when you buy your K-Cups packs at the grocery store.  What other products do you buy which are Fair Trade Certified™?  Let us know in the comments below!
FTC Disclaimer: This video and post have material connections. I have an ongoing relationship with Green Mountain Coffee Roasters, Inc. (GMCR) to represent their products to the public as a K-Cup® Ambassador. I received no fees for the publication of this video. GMCR provides me with products and equipment at no cost so that I may accurately represent their products.
This video and post commercially use the Keurig, K-Cup, and GMCR names with permission by GMCR.