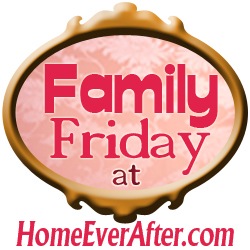 How to Fight Fair With Your Spouse
Occasional arguments and fights are unavoidable in even the best relationships. Disagreements are perfectly acceptable and can be a healthy way of communicating with your spouse, provided they do not happen frequently and that they are done fairly. The manner in which you and your partner fight is crucial in maintaining a lasting, healthy marriage.
Fighting fair is crucial and if you do not know how to do so, it is time that you learn. The way you fight is much more crucial than what it is you are fighting about. Fighting fair can strengthen your marriage, resolve conflicts and heighten communication between a husband and wife.
The Problem with Bottling Up Frustration
If there is an issue that needs to be addressed, speak up. Don't keep quiet about something that is upsetting you in hopes of avoiding an argument. This will only produce resentment on your part and allow the problem to compound.
Failing to address the situation will allow you anger to build up until you reach a boiling point. A minor conflict can erupt into an all about battle which will make things worse.
This is not to say that you should voice every little concern that you have. If it is a minor issue that you believe will be better off blowing over rather than discussing, then drop it. You have to choose your battles. The point is, if you can't let it go, let it out.
If you are met with resistance with your spouse, it may be because he or she is taken off guard. Explain that it is something that needs to be discussed and set a future time sometime within the next 24 hours to discuss the situation. This will allow your partner the time to think about the situation at hand, how it was handled, if it could have been handled differently, and a possible resolution. At the very least, he/she will not be taken off guard and the two of you can enter into a discussion, or fight, on equal terms.
Fair Fighting Tactics
Stick to the Here and Now:  When a fight does occur, stick to the incident at hand and keep it between the two of you. Recalling past instances is unfair and will only cause the argument to escalate. If there was an issue in the past that has since been resolved, do not mention it. There is no need to open a can of worms that has already been sealed shut.
Leave Others Out of It:  Additionally, refrain from referring to other people as examples. Don't involve anyone else whatsoever. Saying things like "Even your own mother thinks you're being difficult" will put your partner on the defensive and is not a fair fighting tactic. You do not need to recruit people to your side or cite examples of how many people agree with your viewpoint. The argument is between you and your spouse and nobody else.
Don't Call Names:  Never resort to name calling. Even terms of endearment can be hurtful when used sarcastically during a fight. Never under any circumstances laugh at your partner during an argument. Even if you are trying to use humor to calm the situation, it can come off as being insensitive to your spouse's feeling while he/she is expressing their emotions. Avoid making accusations and pointing blame. This will only lead to hurt feelings and defensive behaviors. Start sentences with "I" rather than "you" to prevent the blame game.
Be a Good Listener:  When your spouse is giving his/her point of view, listen to what they have to say. Closing your mouth and opening your ears shows respect for what they have to say, and will make them feel compelled to offer you the same courtesy when you are voicing your concerns. Interrupting midsentence to counter what your spouse says will often lead to raised voices and competing tones, quickly escalating an argument into a screaming match.
When fighting with your spouse, keep in mind that you are fighting not to win, but to resolve. Don't hold a grudge, do not yell and be open to what your partner has to say. Stay in control of your what you say and do. Voice your feelings appropriately and always fight fair.