Advertisements
Happy Veteran's Day!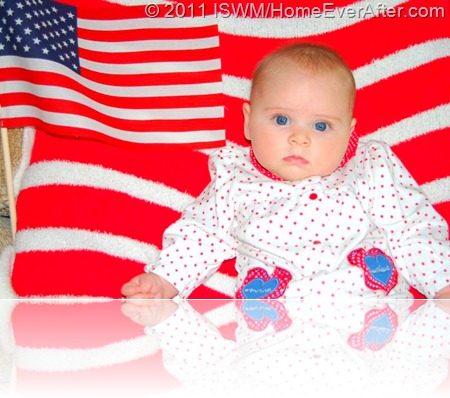 Happy Veteran's Day!
"I'm proud to be an American
where at least I know I'm free,
And I won't forget the men who died
who gave that right to me,
And I gladly stand up next to you
and defend her still today,
'Cause there ain't no doubt I love this land
God Bless the U.S.A"
-Proud to be an American by Lee Greenwood
Lots of people are off work today for Veteran's Day, and planning a long weekend full of fun activities with family and friends.  Let's not forget what today is all about!  Shake a soldier's hand today and tell them thank you for keeping us free!
About Danelle Ice
Danelle Ice is an entrepreneur in Los Angeles and mom of 3. She is the creator of HomeEverAfter.com and SimDanelle.com. Danelle is also known as internet personality SimDanelle, the first virtual person. Danelle is a beauty guru on YouTube, vlogger, blogger, and new media darling. She is a current brand ambassador for for Keurig and previous AMD Tech Mom, Kraft Foods Delicious Byte brand ambassador, and Purex Insider.


Welcome! HomeEverAfter.com helps you create your American dream. I share my
printable checklists
and savings methods to help you run your home.
Beginner's Guide
.