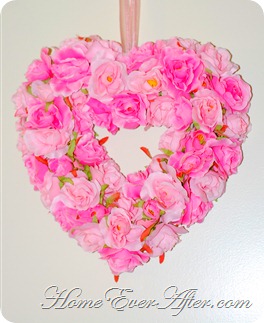 Happy Sweetest Day!  Yes, this year October 15 is Sweetest Day, a day to show love and affection for those close to you.
What is Sweetest Day?
Sweetest Day is a holiday in the United States that occurs on the third Saturday of October.  (I remember when I met my husband he thought I was making up Sweetest day, but I assure you it IS a real holiday!) 
With its origins circa 1922, there is speculation surrounding how it actually began, but it is rumored to have been started by the owner of a candy company who gave candy to cheer people up.  Wikipedia provides more info on Sweetest Day here.
Sweetest Day is similar to Valentine's Day in that you can send a card, give candy or a present, or just give a hug to your "sweetest" as a way of celebrating their specialness to you.  Your sweetest doesn't have to be your spouse or partner – it can be anyone, even a child, friend or relative!
Retro Sweetest Day – 1920s
Here is a vintage page from The Cleveland Plain Dealer (page 4) from Sunday, October 8, 1922, convincing people why they should get involved with Sweetest Day:
Digital scan courtesy of The Cleveland Public Library Microform Center.
This vintage 1921 advertisement from Whitman's Quality Group of Kansas City was a huge candy push for the first Sweetest Day in Cleveland, Ohio in October 8, 1921:
Celebrate Sweetest Day for Free
You could try making your beloved Sweetest Day certificates or journal pages.  You could even find romantic love quotes and sayings to write your own card or love letter!
Send free Sweetest Day e-cards at
Print free Sweetest Day cards at
"You will find as you look back upon your life that the moments when you have truly lived are the moments when you have done things in the spirit of love."

– Henry Drummond