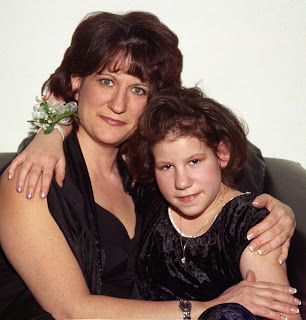 We have so many great friends that share our site, and Wendy is one that might go unnoticed sometimes because she's a little quiet but a big part of the many moms that make the Home Ever After community great!
Yesterday was Olivia's birthday.  She was a beautiful and strong little girl that left this world too soon.  You can see pictures of the angel Olivia here. Olicia Grace was born 12/9/92 and went to the Lord on 11/18/04.
Please remember to say a prayer for our wonderful friend Wendy today as she celebrates her daughter's birthday without her.  Please just say a quick prayer – even a few words, before you leave this post and go on with your day, for comfort for her.  Missing your baby is something that no mama should ever have to do, and my heart goes out to Wendy in her sadness that only God can heal.   
Jesus said, "Let the little children come to me, and do not hinder them, for the kingdom of heaven belongs to such as these."                                    -Matthew 19:14