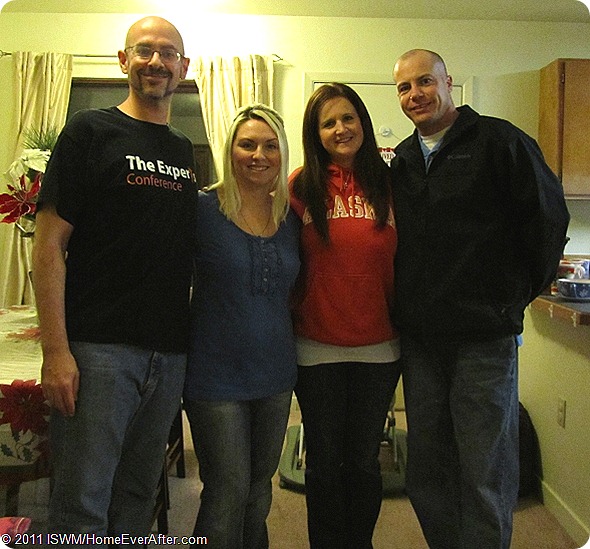 Our best friends, Barb and Jerry Chasteen, were lucky enough to get transferred out of Alaska last month and back down to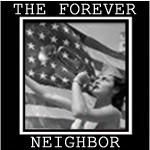 the states.  They're in Wisconsin now and boy are they happy!  We got to have them over a few times for coffee and dinner while they were packing to leave, and the kids were so glad to spend time with their 2 little ones.
Pictured above, left-right: Michael Simmons, Danelle Ice, Barb Chasteen, Jerry Chasteen.
Barb blogs over at The Forever Neighbor and it was actually through our blogs that we met before Barb came to Alaska 2 years ago. 
Now, we can't imagine life not knowing them.  They're godparents to our children and our best friends in the whole world!
A few weeks ago, Truett got to play Scrabble Junior with the kids: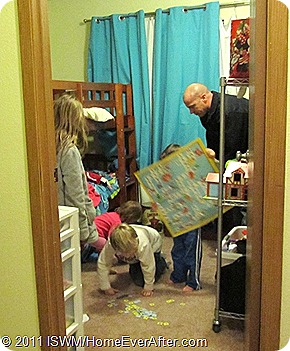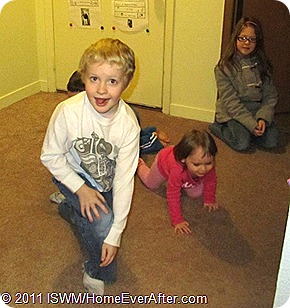 And, of course, we got the "goodbye" group photos: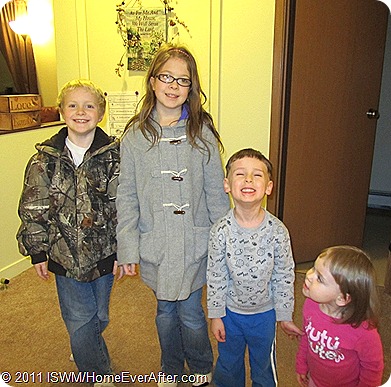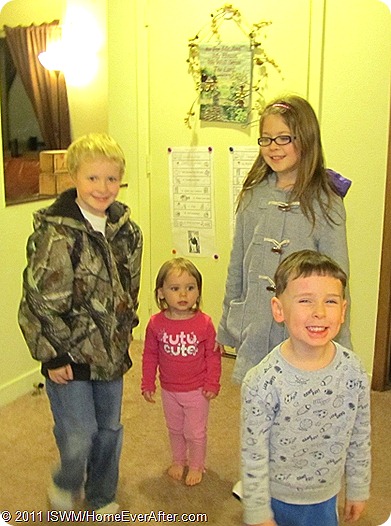 We can't wait to go visit them during our RV trek across the country!