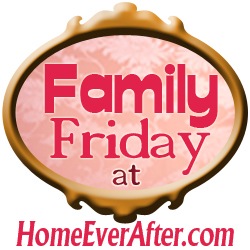 Get Your Kids to Eat Fruits and Vegetables Today!
One of the biggest challenges parents face today is getting their kids to eat healthy. It seems that children would be perfectly happy to live on pizza and chicken fingers forever, and parents can easily become frustrated by the ongoing dietary battle!  By implementing some creative techniques into your meal planning, you may be able to start your children on the road to healthy eating.
The best way to instill lifelong habits of healthy eating is to start early. As soon as babies are cleared to eat table foods by their pediatrician, start offering fresh fruit and vegetable purees. It is best to start first with vegetables so you baby will develop a taste for them. Starting with fruits can make baby acquire a taste for sweeter foods and not be so willing to accept vegetables later on.
Kids, even very young ones, learn by example. If your own meal choices consist of hardly any fruits and vegetables, your toddler will catch on quickly and may avoid those foods as well.
Adding Produce to Favorite Foods:  A great way to incorporate fruits and vegetables into your child's meals is to add them to foods he already enjoys. Instead of corn muffins, make some carrot or blueberry muffins. Zucchinis, bananas, apples and cherries work well in muffins also. When making cookies, skip chocolate chip and opt for cranberry-oatmeal cookies. Much healthier and equally delicious.
Be creative. Add fruit pieces to yogurt, cereal, salads, snack mixes, Jell-O, etc. When preparing meals, add vegetables to main courses such as lasagna, pasta sauce, soups, etc. Enlist the kids to help make a homemade pizza, adding chipped carrots, peppers, onions, mushrooms, etc. For breakfast, add some tomatoes and spinach to a cheesy omelets or opt for banana nut pancakes. Offer fruit smoothies and fresh fruit salad.
Adding Fruits and Veggies in the Drink Department:  Eliminate high sugar, empty calorie foods and drinks. Replace soft drinks and sodas with 100% fruit juice. One glass of fresh squeezed orange juice equals 2 servings of fruit.  Even if you can't squeeze your own juice, many brands offer pure fruit juice with no added sugar.
When grocery shopping, take your kids to the produce aisle and show them the variety of colorful fruits and vegetables. Explain the health benefits of each and allow them to choose the ones that they would like to try.
A Little Dip Goes a Long Way:  Another great way to get kids used to eating fresh vegetables is to offer them with dipping sauces. Blue cheese for celery sticks, ranch for carrot slices, cheese sauce for broccoli, peanut butter for apples, etc. After you get the kids to eat these items, gradually decrease the amount of dip you serve so that they slowly acquire a taste for the fruit or vegetable itself. Most importantly, stick to it. Your kids may resist your attempts to make them eat healthy, but stick with it and eventually they should come around.
Family Friday: Time to Share!
Now it's time for you to share your Family Friday post with the rest of us!  If you're not sure how it works, read the directions and guidelines for Family Friday here.
Please add your family-related blog post below in the Mr. Linky. Remember, you MUST link your post back to HomeEverAfter.com. (If your link was deleted, email us.)