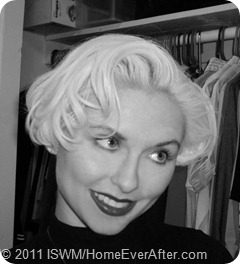 I am a bad blogger friend.  I admit it.  Before I was a blogger I had time to read blogs.  Then, my poor RSS feed reader got clogged up, congested, overfilled with unread items.  It got so overwhelming that soon I just stopped opening it at all.
I mostly keep in touch with everyone through facebook and twitter now.  This means that back in the early days of my blogging (2007/2008) a lot of the blogger friends I had didn't choose to go social media.  And so we lost touch…
Recently I've been committed to dusting off my old feed reader and getting back in touch with my blogger friends.  Even for the people I know on twitter I rarely have time to click through and read one of their blog posts.  There are friends who have had entire pregnancies and babies – at the same time as me – and now I'm finding out about it 9 months later!
It was shocking and very sad to see today that about 1 out of the 3 blogs maintained by my old blogger friends are now gone.  The domains are empty, the blogs deserted, handed off or sold to strangers, or just plain gone into the night.
Things were much different back on the frugal and mom blogs scene 4 years ago, and it's hard to believe it's been that long.  Where have they gone?  The ones with links below still have old articles up which are really worth reading.  The ones with no links are gone, sadly, with all their posts.  If you know where they've gone, please leave a link in the comments!
Miranda at Keeper of the Cheerios – domain is gone
BeingFrugal.net – my friend Lynnae left this blog she started, you can find her now at LynnaeMcCoy.com
Mrs. Micah at Finance for a Freelance Life
Steward from My Family's Money
Shana at Smart Easy Money
Kelly at Almost Frugal
Tanya at Comical Coupon Cents
Lavonne at Economic Endeavors
Marin at Frugonomics 101 – she left a goodbye post before pulling the posts down
Meredith at Like Merchant Ships – I really miss her.  Her photos are beautiful.
Little Home in a Little Town, which became Brazo's Cowgirl, which is now gone
Carrie at Money Saving Methods
The Checkout Chicks – domain gone
Lisa Knight at The Frugal Momma
Erin at The Thrifty Soaper
Carlie Faulk at Why Ask Why
Happy to be at home – this was a collaborative project.  I need to ask Toni from Happy Housewife where it went.
Housewife Hiccups
Lara Gallagher (The Lazy Organizer) now blogs at Balancing Talents
Goodbye blogs!  I'll miss you. And I promise to be a better blogfriend in the future.