This is a Sponsored post written by me on behalf of Pei Wei Asian Diner. All opinions are 100% mine.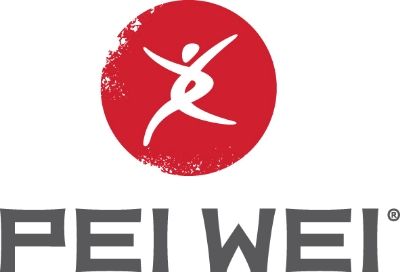 I'm always encouraging moms and dads to keep up their date nights. However, if dinner out at a restaurant is your go-to date with your spouse and your new year's resolution is to eat healthier, you may have put date night on pause. The good news is that you can still eat healthy at a restaurant and enjoy the company of your spouse or significant other without feeling guilty about the food.
Pei Wei Asian Diner is on your side with healthy restaurant food options! Pei Wei's reFresh in the new year means they will keep inventing new menu items this year and have introduced a new small size entrée. Let's talk about that for a second.
Making a smaller than regular portion is basically the opposite of what many restaurants do. In our American dining culture, we're used to restaurants offering "super size", "mega", "extra large," and "jumbo" portion sizes. The restaurants try to get us to increase our portion size and many of us do, because the food looks and tastes so good! Then we over eat because we have too much food in front of us. Does this sound familiar?
Pei Wei now has 2 sizes: regular and small. You can order a reasonable portion size and know that you're eating fresh ingredients. Here is the difference between the two portion sizes of the same meal:
Your budget won't be hurting from this dinner date night either, since the fresh wok'd entrees start at $6.39.
New Dishes at Pei Wei
If you want to look at the Pei Wei menu before you plan a date night there for you and your spouse, check out all the meals online. Explore the Pei Wei Asian Diner menu .
Plus, they just keep releasing new exciting flavor combinations that offer lots of fresh options. The newest addition to the Pei Wei menu is the Thai lime & chile flavor. You pick your meat (shrimp, chicken, steak, or even tofu for vegetarians), and if you want it with white or brown rice, and they make your dishes to order using hand-cut veggies. If you really want to step up your fresh healthy eating, you can get the Thai lime and chile as a salad too!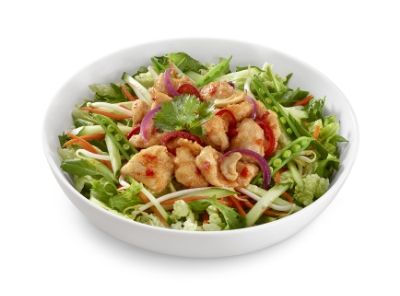 The new flavor includes Fresno chilies. In case you haven't heard of that variety of pepper before, they have a medium hotness rating (the Scoville heat rating is 2,500 – 10,000, or about as spicy as a jalapeno pepper or Tabasco sauce).
If you're a spicy food fan but your spouse isn't, Pei Wei is perfect because they can choose their own flavor and still get the same fresh ingredients made to order (even if they are a little less on the spicy side!). The new ginger orange edamame, wok roasted vegetable salad, or Szechuan green beans may be the perfect choice. And you know I love that Pei Wei offers gluten free meals and lots of vegetarian options.
If you want to check out Pei Wei online, here they are:
What are you waiting for? Grab your calendar and schedule your next dinner date night at Pei Wei! Go ahead – dinner at Pei Wei won't wreck your new year's resolutions! Which dish are you going to try? Are you spicy and ready to go for the Thai lime & chile?