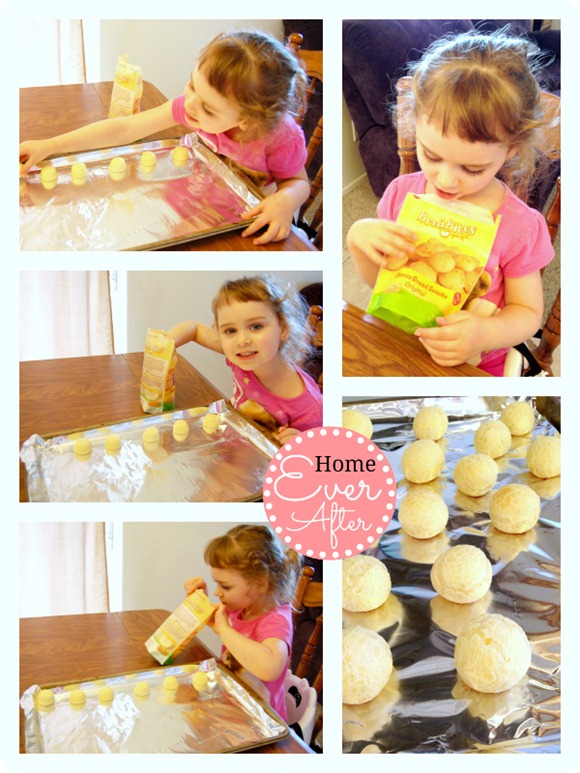 I love my job for many reasons, but trying out new food is one of the best!  Fresh baked bread is delicious, but I don't have time to make it.  That's why I'm all about these yummy gluten free Brazil cheese bread free samples I just got in the mail.
Brazi Bites sent me their 3 new flavors of little bread dough balls to bake and try out and of course, I let my kids make them.
The delivery man showed up at my door with this cooler box: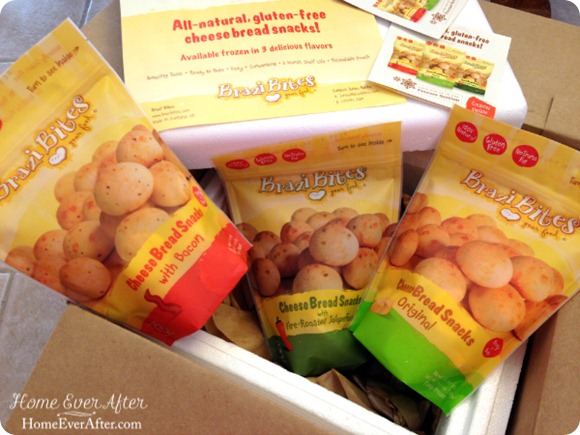 The cooler had these 3 tasty cheese bread flavors frozen in the cooler:  original, bacon, and fire-roasted jalapeno.  Brazi Bites even wrote me a cute note, which was stuck to the cooler lid: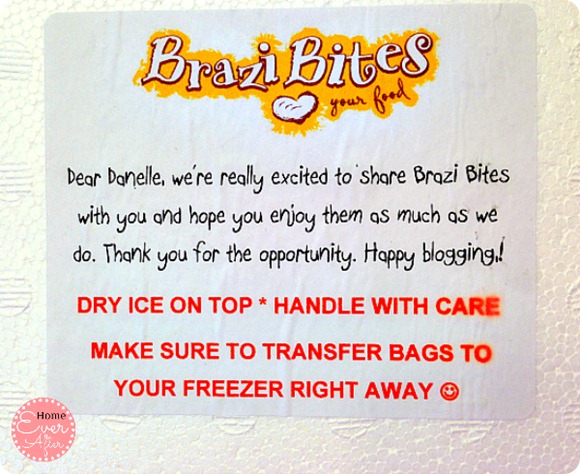 "Dear Danelle, we're really excited to share Brazi Bites with you and hope you enjoy them as much as we do.  Thank you for the opportunity.  Happy blogging!" 
These little frozen dough balls come in a resealable pouch, so you can put as many in the oven as you want.  It's a great convenient grain for people working around a gluten free diet. 
Plus, Brazi Bites are so easy to make that I let my 3 year old and 4 year old daughters make them.  I supervised and handled the oven part, of course.  Here are Seven and Prynne putting them on a cookie sheet.  Seven made the jalapeno and Prynne made the bacon.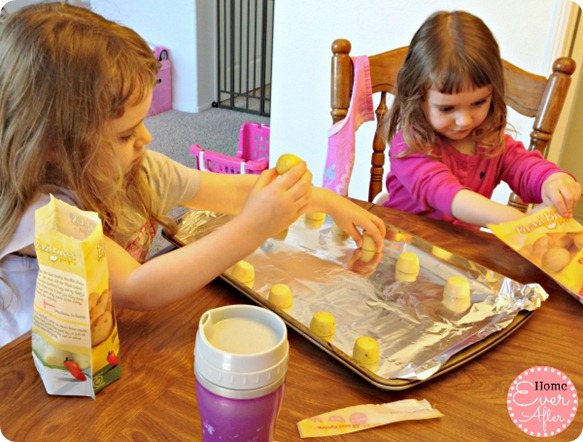 My only problem was that Prynne wanted to smell every bread bite before she put it on the pan, so I kept pulling them off of her nose.  Thankfully, she doesn't work in a restaurant!  That's what you get when you're cooking with kids.  The girls had a great time making the cheesy bread balls and they were so tasty. 
I prefer the original plain flavor over the bacon and jalapeno varieties.  The jalapeno Brazi Bites were definitely too spicy for me.  They burned my gums!  But my husband thought jalapeno was the best flavor, so it just depends on your preference.
My only complaint is that the Brazi Bites use soybean oil as an ingredient.  Prynne is allergic to soy, so she can't eat them.  I try not to buy foods with soy in the ingredients, even for the rest of my family.  I wish they were made with olive oil instead, but that is my only caveat.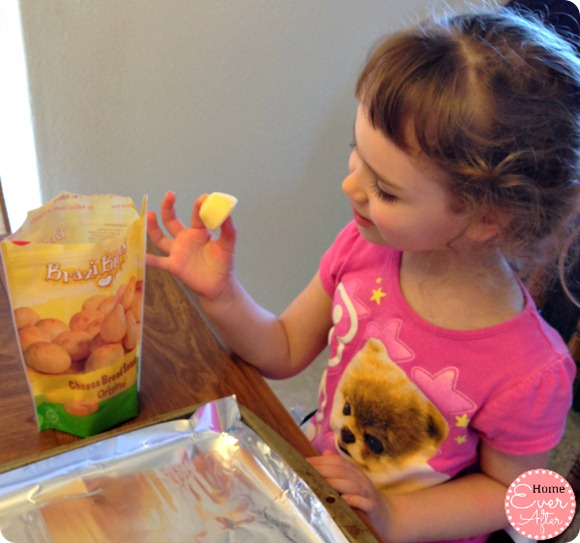 I like to have quick convenience foods (made of real food ingredients) in the freezer for quick snacks and when I have to get sides on the dinner quickly for dinner, and these are perfect for that.  Brazi Bites bake up so fluffy that any guest would think you just baked them homemade cheese bread from scratch.
Thanks to Brazi Bites for the samples!  If you want to try them out for yourself, you can find Brazi Bites in the freezer section at Whole Foods, Lassens, Safeway, and other grocery stores.
—
Disclaimer:  This is NOT a sponsored post.  Brazi Bites provided me with free samples of their product to facilitate the review process.  All my opinions are honest!