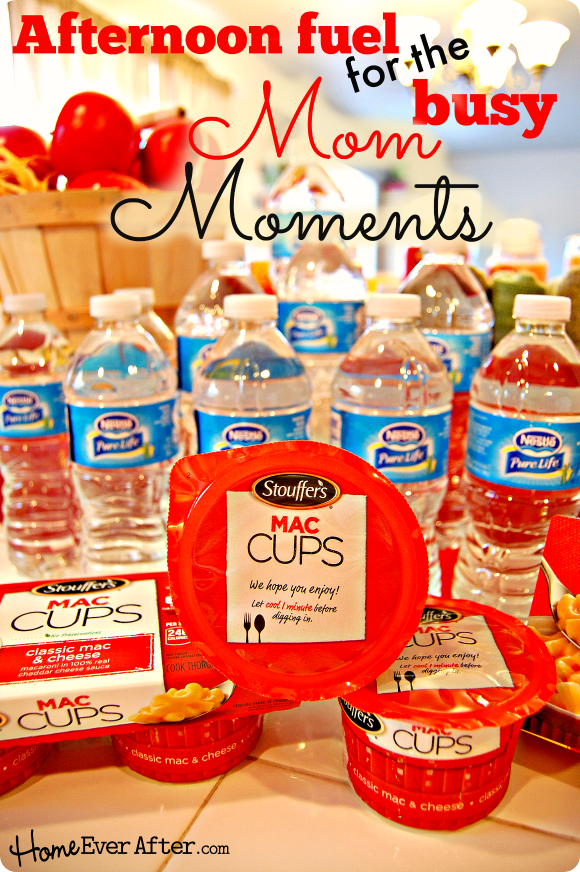 At 5:30am, the alarm signals the start of a long day for me.  It's a good life as much as it is a busy one. 
From the opening bell all the way to dinner, I wanted to capture a typical day in the life of a busy mom with kids.  I volunteered to have the cameras follow me around for an entire day, capturing the essence of moms everywhere who want to take good care of themselves but not sacrifice family time.
There are lots of smart food and drink choices that work into your on-the-go schedule to help you keep up with your kids' never-ending energy.  The people at Nestle #MyGoodLife hooked me up with plenty of afternoon fuel (STOUFFER'S® Mac Cups and Nestle® Pure Life® purified water) to get me through my day for this #DayInTheLife.
Stock Up on the Afternoon Fuel
This is the first week of school and so much preparation goes into getting kids ready for the new school year.  It can be easy to forget about mom's needs too!  I've already done the clothes and school supplies shopping, so now all that's left is getting me geared up for the busy week ahead with convenient lunches and drinks. 
With my kids in tow, I headed to Walmart to get my supplies.  My first stop was the water aisle to grab a 12 pack of Nestle® Pure Life® purified water bottles.  The girls love shopping with me, as evidenced by Seven dancing like a ballerina while I reached for the water!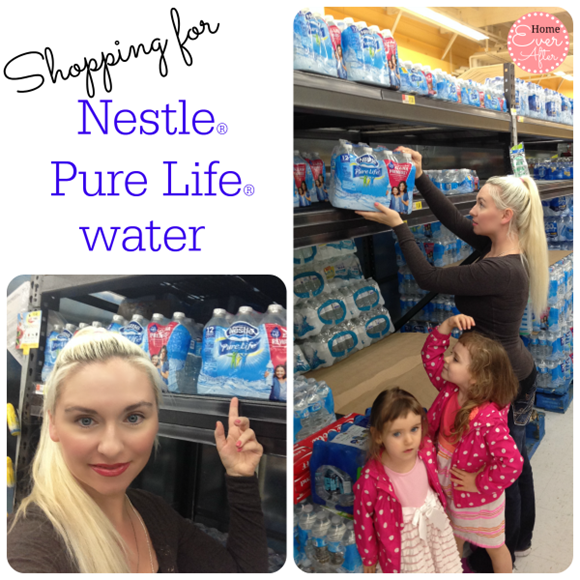 Next stop, the frozen aisle to pick up some STOUFFER'S® Mac Cups for lunch.  They were in the freezer case marked "entrees".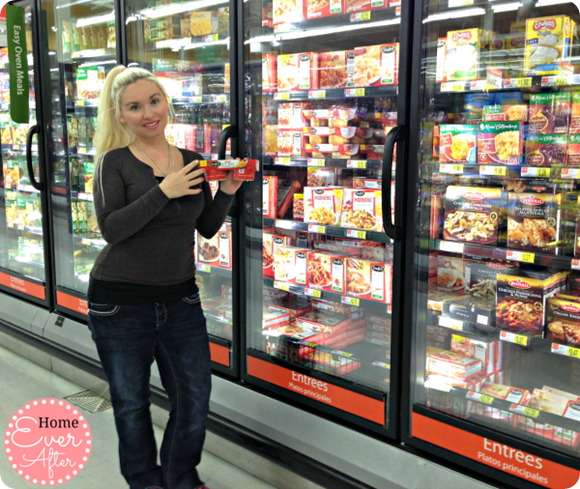 Living the 5am to ? Life
Like other moms, I start early and finish late, filling my day with pick ups, drop offs, craft projects, playgrounds, cooking, errands and so much more.  But with all the running around, it's easy to get caught up in the rush and miss out on enjoying the mom moments with our families. 
No matter what is on the schedule, my kids are almost always with me for everything I do.  We get to experience the same things, which I love.   After a long day,  the kids are finally in bed and I have time to finish work projects, catch up with my husband about his day, and watch TV together (our night time date!). 
It goes without saying that I'm tired by the time I get them into bed, but it's as if my own day is just starting. It's important to have good nourishing food and hydration throughout the day so that I have enough fuel to keep me going strong for my evening activities.
Day in the Life – Back to School Week
5:30 am -  Wake up.  Get up 3 sleepy kids and 1 sleepy husband.
6:00 am – Feed the troops.  Here I am delivering 3 sippee cups to thirsty sleepyheads.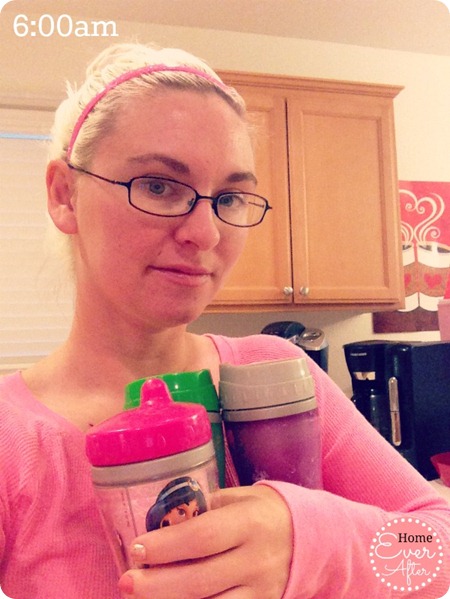 6:45 am – Carpool and school drop off.  I'm not dressed for the day yet, and at this point I'm fueled only by coffee and the beautiful Southern California morning!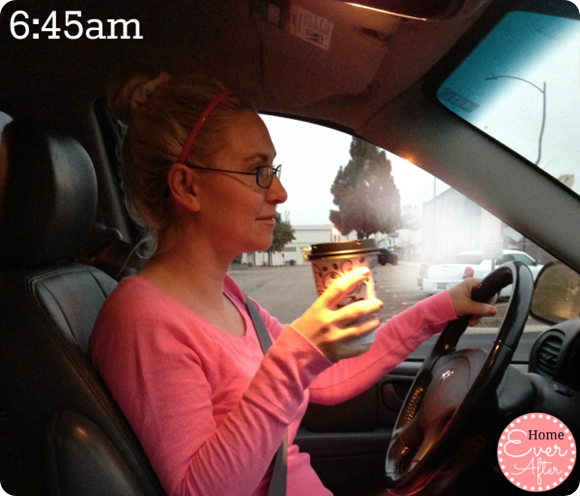 8:00 am – Go home, get the girls ready for the day.  I finally have a chance to get dressed and put on my makeup!  Check in with work, do homeschool activities with Seven and Prynne.
11:00 am – Time for grocery shopping!  I stay hydrated on my shopping trips by toting along my Nestle® Pure Life® water bottle.  Grocery shopping is a fun time for us to spend together.  I let the girls clip mylar balloons onto the cart and fly them around the store like kites!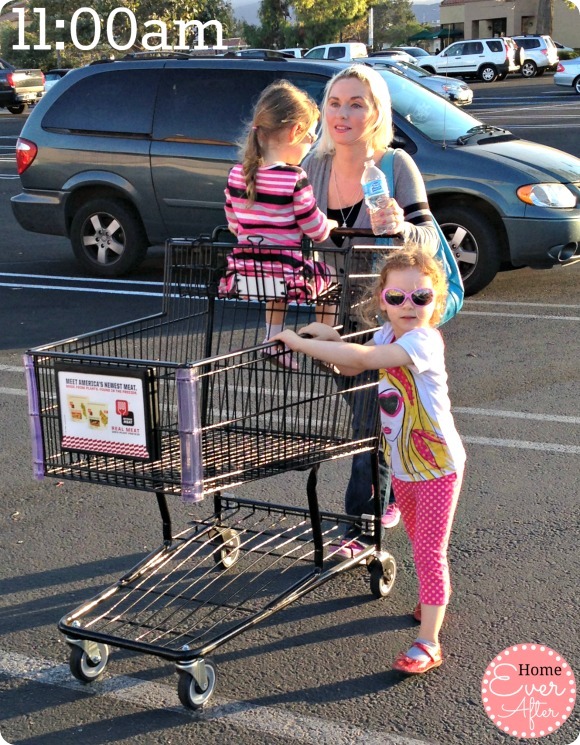 12:00 pm – Feed the girls lunch and get them down for a quick nap.  I'm starting to run out of steam.
2:30 pm – Time to head back to school to pick up Truett.  I'm hitting the afternoon slump big time.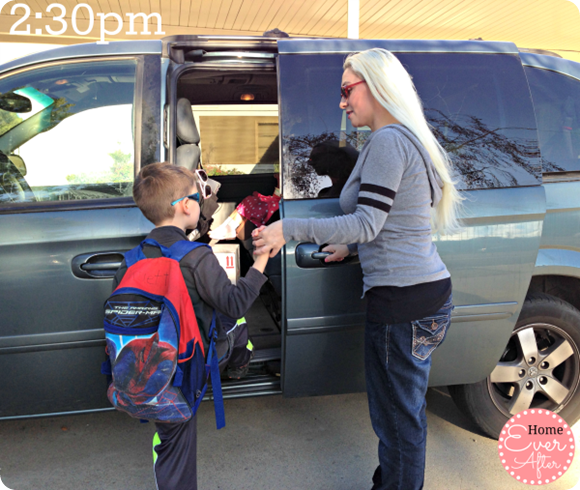 3:00 pm – We're back home and it's time for me to get some lunch.  STOUFFER'S® Mac Cups will keep me going!  3 minutes from freezer to table.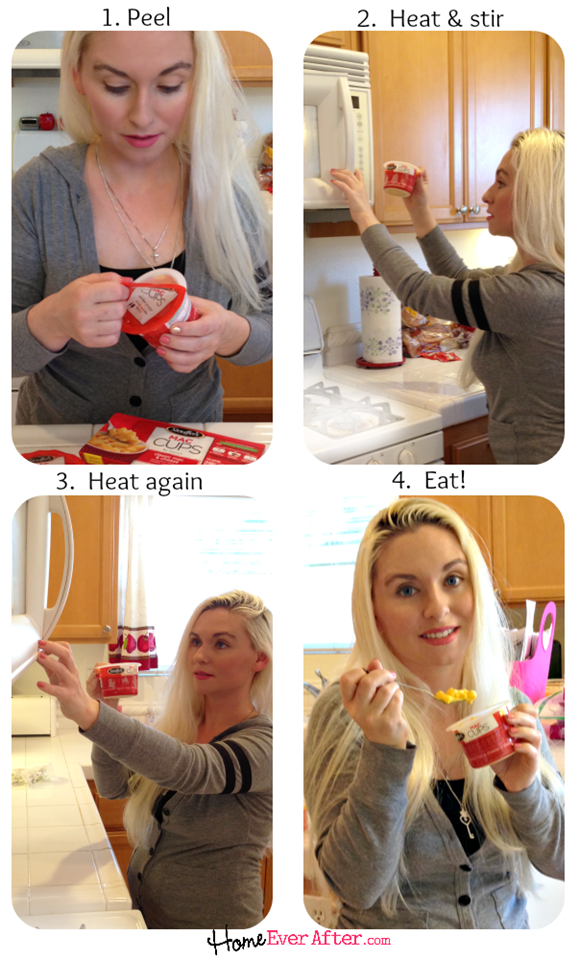 3:05 pm – I get to eat my wholesome Mac Cup while I watch the kids do coloring and crossword puzzles at the table.  If I had to spend a long time in the kitchen cooking a wholesome meal from scratch, I'd miss these fun moments together.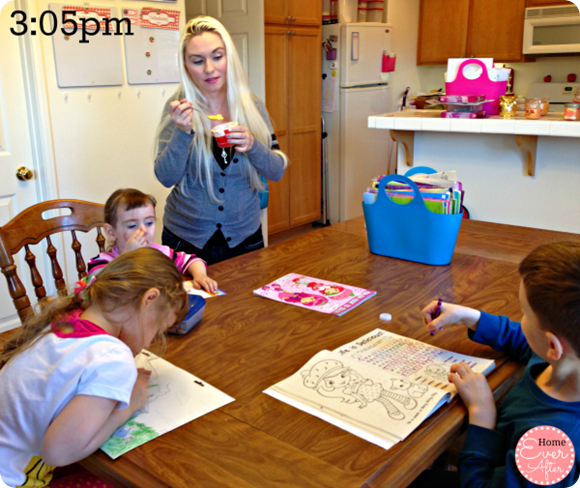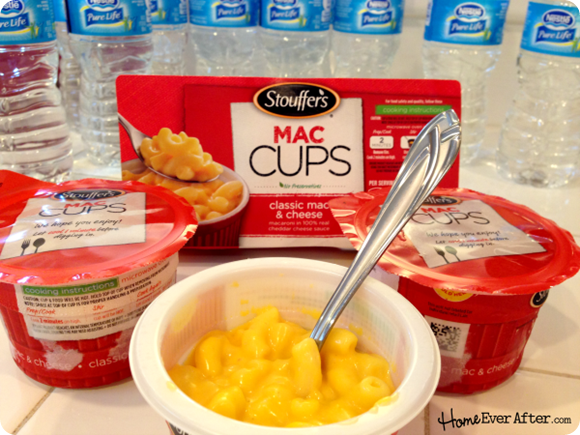 3:45 pm – At the post office to mail a package with my whole entourage!  They love the post office.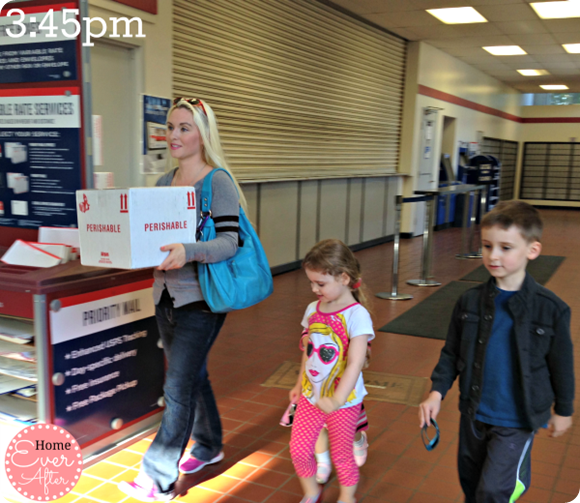 4:15 pm – The kids have been great through all the errands, so we make a pit stop at the playground.  I get to read a magazine and stay hydrated with my Nestle® water while I watch them play "lady and the tramp" on the slide. 
It's a good thing I had a nourishing meal before this round of outings or else I wouldn't be able to keep up with these little whirlwinds!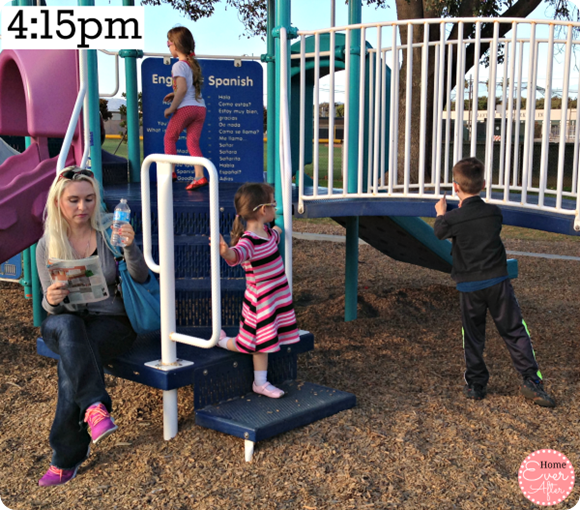 5:30 pm – Dinner with daddy.  It's good to be home, even though we're going into the get-ready-for-bed round.
7:00 pm – Lights out for the kids and the day begins for mom and dad! 
8:00 pm – Check in with work, watch TV and cuddle on the couch. 
11:00 pm – Time for bed.  We got a lot accomplished today and made great memories at the same time.  Ready to do it all again tomorrow!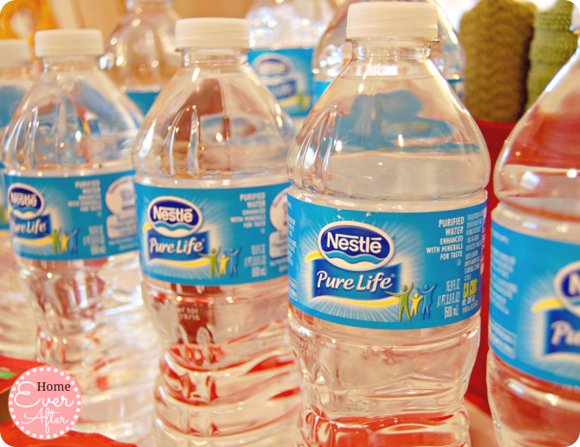 I had a great time capturing a day in the life of a busy mom!  Thanks to #CollectiveBias and the Nestle #MyGoodLife #cbias initiative helping moms everywhere stay hydrated and well-fed throughout our hectic on-the-go days.  How do you eat great on the go?  Let us know in the comments below.
—
Disclosure:  This is a sponsored post and Danelle Ice has been compensated by Collective Bias and Nestle to create the content.  Only Danelle's honest opinions are given.