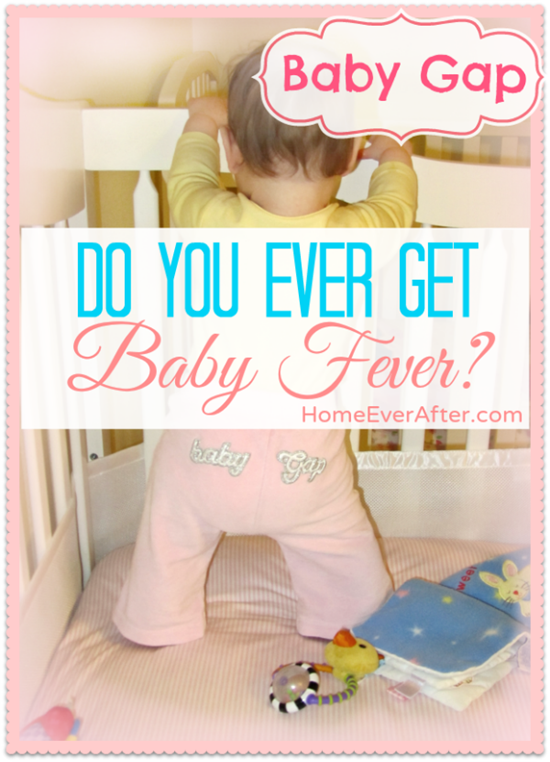 Do you ever get baby fever?  The baby gap, as I call it, is when your youngest baby has passed all baby stages and you're feeling an unsettling feeling that all your babies are growing up into "big kids".
I find that the baby gap gets especially bad for me around my kids' birthdays and other milestones.  What about you?  Do you get baby fever?  Do you start noticing newborns everywhere and drooling over every tiny adorable baby outfit you see in the store?
Thursday was my big girl Seven's 4th birthday, and even though she's not my youngest (Prynne's 3rd birthday is next month), I'm feeling the pressure of having another baby.
I think, "What if this is my last chance?" and "I'm running out of time" and "We better do this before our youngest is out of diapers"!  I've got the baby fever bad…  I just love having babies so much and it's got me contemplating whether or not to do the journey of pregnancy and child birth again, especially since my history with birth and health issues hasn't been the best.
Have you ever experienced the baby gap?  Does it ever really go away, even when you're permanently done having children? 
Above model: Prynne.