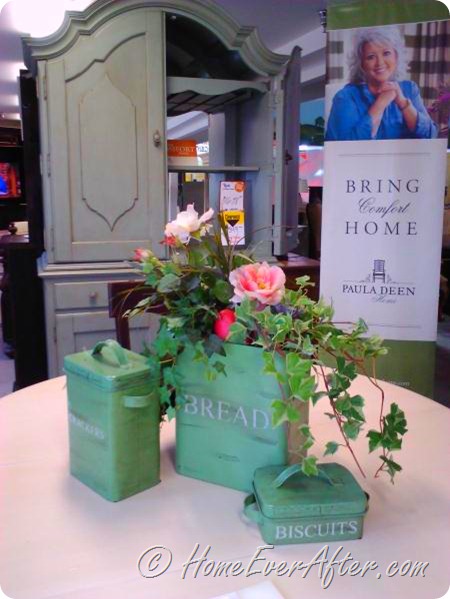 I love to do my home décor brainstorming by meandering through furniture stores, vintage boutiques, and antiques shops to spot those inspiration pieces that can design a whole room in my mind in an instant!  My Fall Shopping Loves for you today holds a bunch of pieces that, strangely, would help complete the same look for several rooms.
What better pieces for Fall to stumble across than sage green and grey / silver shabby furniture and accent pieces?  I went window shopping and brought back photos of some of my new shabby home décor loves below.  Enjoy!
Above, the Paula Deen "Bring Comfort home Collection" showcases a beautiful grey distressed armoire.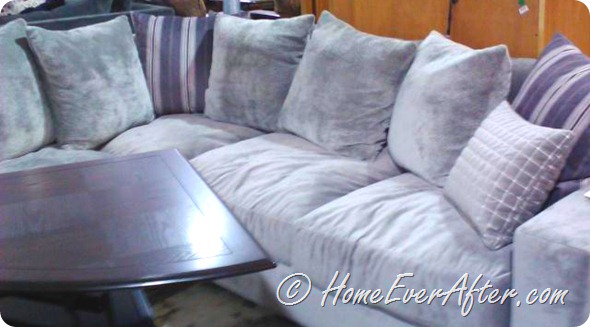 I love love love the silver velvet sectional sofa!  If the metallic color and boxy corners seem too modern for your country or shabby décor, keep in mind that you can soften the look of this sectional by adding different décor pillows or even vintage quilts as throw blankets.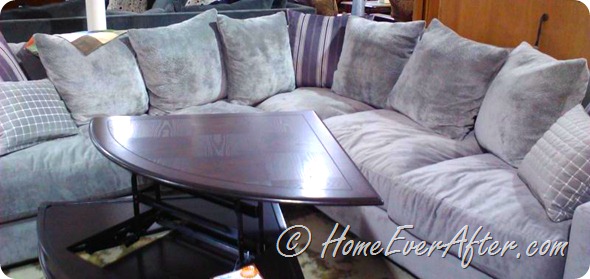 Are you crazy for the contemporary versatility of grey and white with the softness of patterns?  This cozy retro comforter may be just what your bedroom is wanting: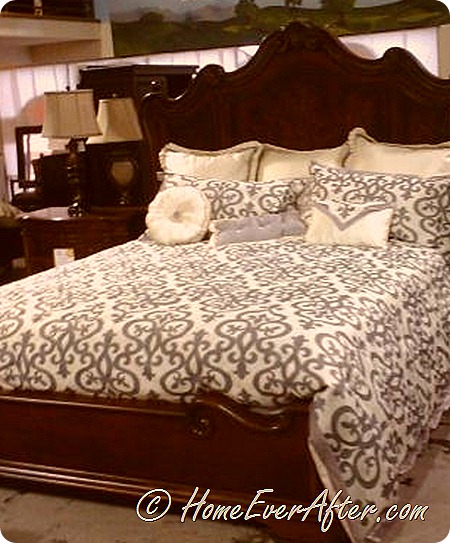 The tricky drawers in this piece look like mother of pearl and give the illusion of many small drawers.  Alas, the panels on the front represent a dresser with just a few larger drawers.  This light and classy piece is a great storage solution and a great artistic statement for your home décor.
The sage green shabby country wine rack says distressed with flair: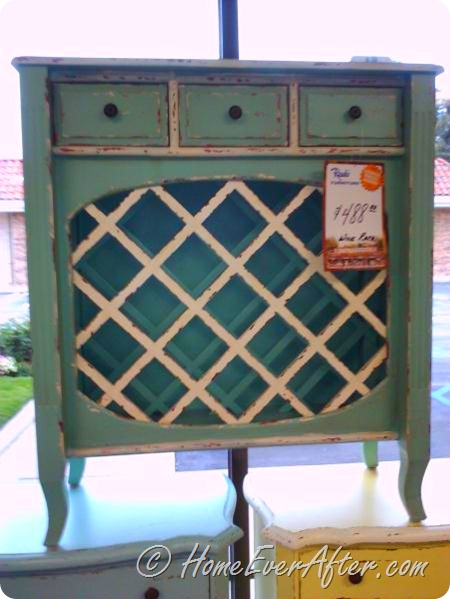 Seriously – what room couldn't you put this distressed ivory cabinet in?  It could blend in perfectly to any shabby dining room, kitchen, or even a bedroom or walk in closet!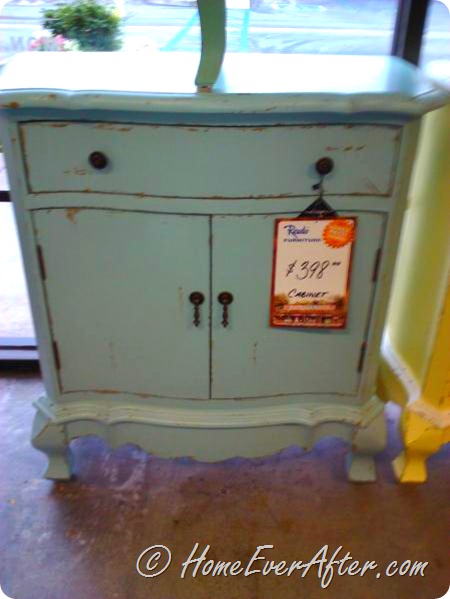 Love this explorer pillow with vintage map.  The textures of the fabric and intricate design work make it a conversation piece on any sofa or chaise.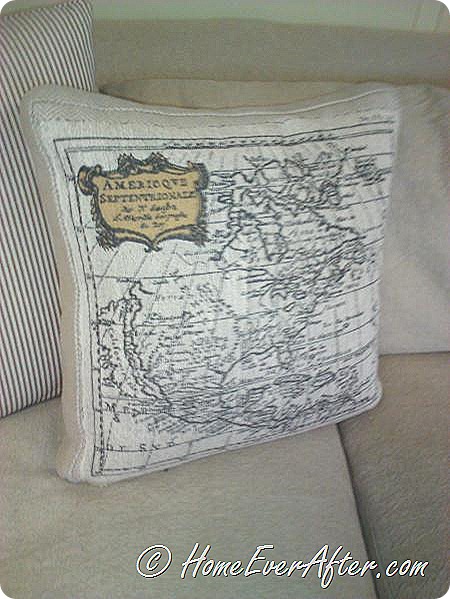 The Chocolaterie Confisterie décor storage box is perfect for any room of the house.  Might I suggest a dining room sideboard behind a vintage tea set?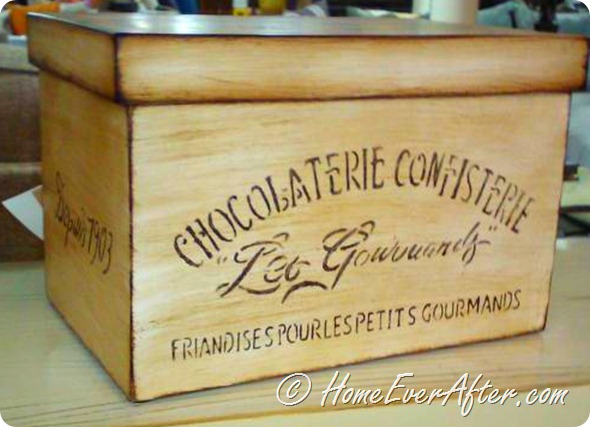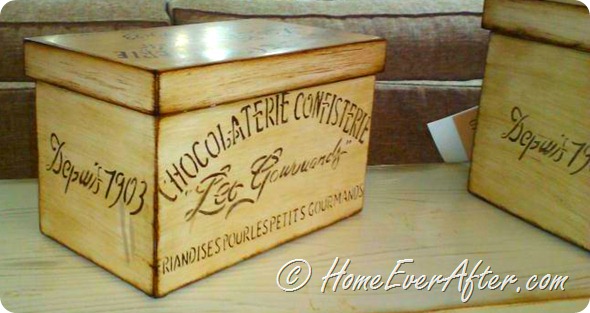 Don't be afraid to whip out that camera during your shopping trips and snap photos of your Fall Shopping Loves!  Add them to your decorating inspiration binder to look back on when you need a spark for a room redesign.