Dream Garden of the Week
This week's dream garden comes from a gorgeous little bed and breakfast in East Boothbay Harbor, Maine, United States.  The B&B is the Five Gables Inn.  Originally called the Forest House, this seaside piece of history dates all the way back to 1896.
The photo below of the Five Gables Inn bed and breakfast garden was taken by meglet127.  We hope you enjoy the red, white, and blue flower scape as much as we did!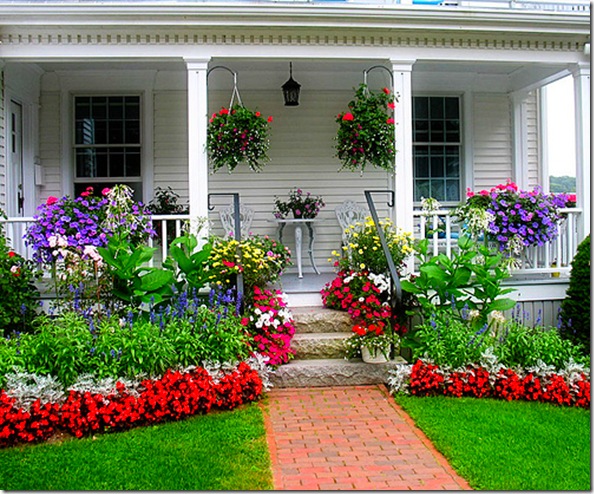 View other breathtaking Dream Gardens or learn about gardening. Get more Wordless Wednesday at WordlessWednesday.com and 5 Minutes 4 Mom.