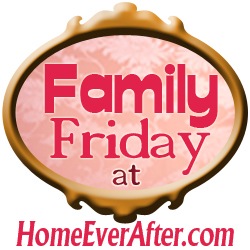 Dealing with Your First Night Away From Baby
If you missed Why it's Okay to Have a Night Away From Baby, go read it now before continuing on.  Follow these tips to make your first night away from baby less stressful for everyone.
Choosing the Right Babysitter: 
The more comfortable you are with your babysitter, the more you will be able to relax while away. If a family member is not available, ask a good friend or responsible neighbor that you trust.
Create a 'baby log' to leave with your sitter. Include every detail of your baby's daily routine, including feeding schedule, bathing routine, bedtime rituals, favorite toys or books to read, night time lullabies, diaper rash ointment, what to expect after feeding him, etc.
In addition, leave a detailed phone list of nearby relatives to call in case of an emergency, the location and contact information of where you will be staying, pediatrician's number and local emergency numbers.
Choosing the Right Location:  For your first trip away from baby, it is best to stay relatively close to home. A weekend in Vegas is probably not a good first choice. Instead, opt for a one-night stay at a local bed and breakfast, golf resort or spa. You will have greater peace of mind knowing that you can return home in a moment's notice should the need arise.
Saying Goodbye:  Although it will be difficult for you to say goodbye to your baby, try to make it less of a production and more of a routine event. Babies are very intuitive and will pick up on your anxiety, so refrain from clinging and crying. Do not dwell on the fact that you are leaving your baby. Kiss him and hug him the same as you would if you were leaving to run a few errands. If you make it to the car without having a meltdown you should be fine. Remember that it is only one night away, not even long enough for your baby to miss you.
Checking In:  When you arrive at your destination, call and check in with the sitter. Leave your cell phone on so you may be contacted if necessary, but try to resist the urge to call home every 30 minutes to check up on him. This will interfere with your ability to relax and can end up ruining your trip. Emotional parents can become irrational, forgetting that they entrusted their baby with a qualified, caring sitter who will call them if something out of the ordinary were to occur.
Once you make it through this first time process, it will get easier each time and you will soon be looking forward to your little weekend getaways.
Family Friday: Time to Share!
Now it's time for you to share your Family Friday post with the rest of us!  If you're not sure how it works, read the directions and guidelines for Family Friday here.
Please add your family-related blog post below in the Mr. Linky. Remember, you MUST link your post back to HomeEverAfter.com. (If your link was deleted, email us.)