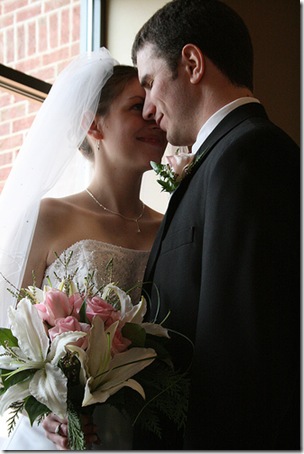 Budgeting for Wedding Planning
If you're planning a holiday time wedding like lots of brides and grooms right now, it's time to make sure your wedding budget is in place.
The average wedding in the United States costs somewhere between $28,000 and $35,000. When you consider that a typical wedding (from ceremony to the last dance) lasts an average of 8 hours, you realize what an astronomical amount of money that is to spend for one day.
Many couples are now opting for less elaborate affairs and reducing that number by 50% or more. Regardless of whether you are planning an intimate destination wedding or an elaborate grand affair, to help plan and not overspend, it is crucial that you decide on a wedding budget.
Wedding costs can accumulate quickly. Documenting all deposits and down payments as well as remaining balances will help you keep track of everything you spend. When calculating final payments, remember to include gratuities. This is an often overlooked expense that will end up costing you money and sending you well over budget.
Decide on Your Wedding Priorities
When planning your wedding, decide what is important to you. Make that a top priority in your wedding, but explore alterative options to cut costs. If you believe that music is the life of the party, you may want to spend top dollar on a professional DJ service. It will be less expensive that a full 4 piece band, but by hiring top quality performers you will have top notch music while shaving thousands off the price of a band.
If a dress is your top priority, set aside some time to visit a variety of stores. Before you head to the pricier designer gowns, check out discount wedding gown retailers. Many knock off gowns are so similar to brand name designs that you would never know the difference. You can still choose a gorgeous gown and save money without sacrificing style.
Creativity and DIY Wedding Projects
When it comes to invitations, centerpieces and favors, be creative and see what DIY ideas you can come up with. Instead of spending $5 per person for gourmet chocolate favors, explore the idea of making your own chocolate lollipops or chocolate dipped plastic coffee spoons. It is these little ideas that can help you shave thousands of dollars of your final cost, keeping you well below your estimated wedding budget.
You can still be flexible as long as you stay within the range. For example, it you have set aside a budget of $500 for your wedding cake but the one that you have your heart set on will cost you $650, see if there is anywhere else in the planning where you can swap out the $150 difference. You may want to reconsider the wedding day massage package you have planned or cut one day off of your 10 day honeymoon. Regardless of where you shop and what you spend, the key is to stick with the budget that you set for yourself in the beginning.
This article is linked to Frugal Fridays at Life as Mom.  Hillary and Jake's wedding photo by e Mill.