It's time for harvest eye candy, which means gorgeous photos of Autumn gardens and fall foliage!  This week's dream garden in Herefordshire is a woodland walk right out of a storybook.  Notice the sign on the fence which reads, "Autumn Garden".
Photo of Autumn scene by apdk.
Dream Garden of the Week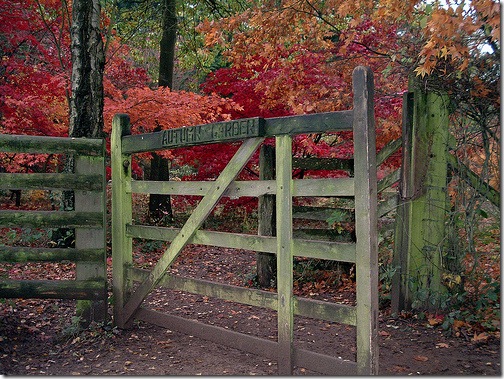 View other breathtaking Dream Gardens. Get more Wordless Wednesday at WordlessWednesday.com and 5 Minutes 4 Mom.