We all love to enjoy the beauty of the changing seasons, and our Autumn eye candy photos have been specially selected to bring you something gorgeous to look at all week long!  I can certainly imagine sitting out on this porch and soaking up the final moments of fall.  This beautiful rainy moment captures the Autumn colors of the leaves beautifully – I even love the mist in the background.
This week's photo was taken by jez.atkinson.
Autumn Eye Candy: Misty Fall Leaves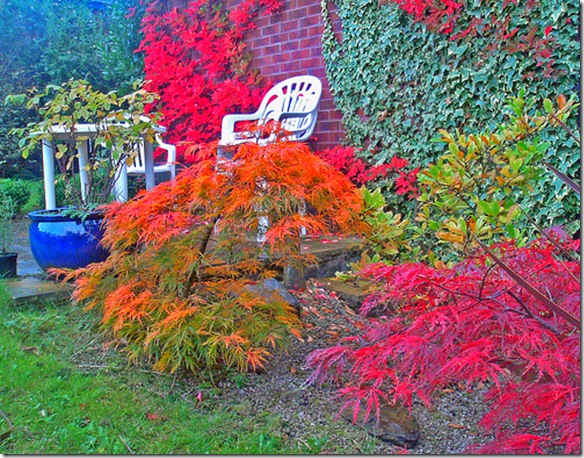 If you love looking at gorgeous photos, check out our other eye candy here or specifically Autumn eye candy here. Get more Wordless Wednesday at WordlessWednesday.com and 5 Minutes 4 Mom.  We originally published Autumn Eye Candy: Misty Fall Leaves on November 10, 2009.