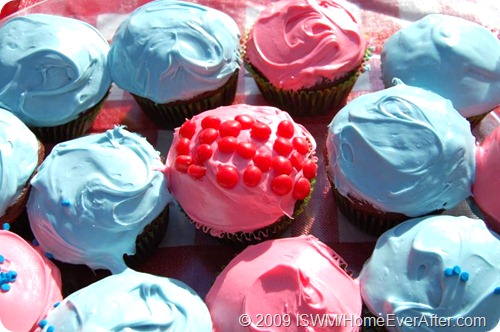 American Housewife: Pastries and Patriotism
We don't have nearly enough American holidays.  I mean patriotic, fly the flag, love the freedoms our country provides good old American holidays.  A few summer holidays (Independence Day, Labor Day, and Memorial Day) squished into summer holiday weekends are not good enough for me!
As an American housewife, it's important that I teach patriotism to my children as something to be proud of and that we make an effort towards. Especially with unrest many places in the world, we thank God that He has provided us with the safety we have living here and the freedom to worship Him every day!
I want to have year-round excuses to dress the kids in red, white and blue and make my USA cupcakes (shown above with U-S-A spelled out in red hots, with the cupcake icing melting in the scorching summer heat)!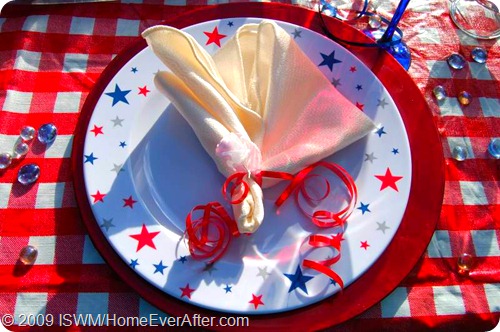 I'm sad that the long fall, winter, and spring have to come and go before I'll have another chance to bring out my vintage Americana dishes and coffee and tea service.  Maybe I'll bring them out anyway for an Americana night at home so I can take pictures to show everyone! 
Who says we can't celebrate America every day? American Housewife is about just that. Show off your patriotism to your family every day!
Inspire your little ones to embrace the red, white, and blue.  Why not frost some patriotic cupcakes for an after-dinner dessert this week?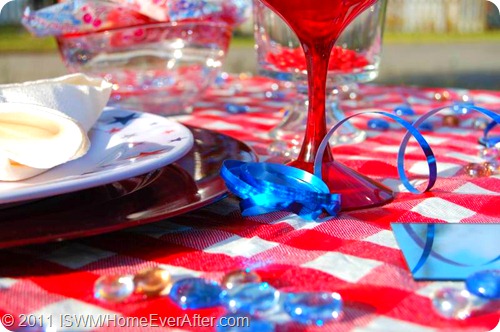 American Housewife is linked to Works for Me Wednesday and 11th Heaven.