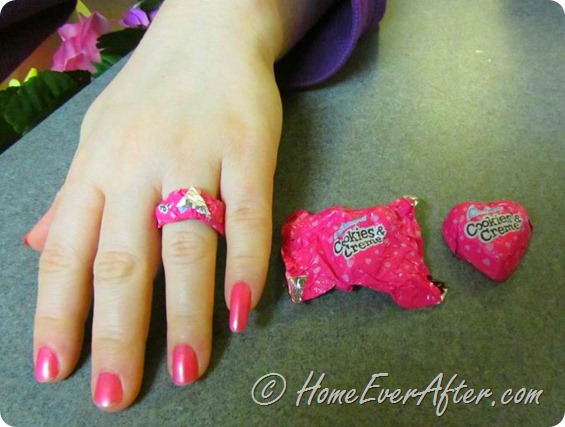 Last year at Valentine's Day, I had just gotten home from the hospital from having my daughter, Prynne, and having emergency surgery right afterwards.  We obviously didn't have the time, energy, (or health in my case) to shop, make, or do anything for Valentine's Day. 
My husband used some Valentine heart candies I had gotten for a Home Ever After centerpiece to make me a beautiful "ring" out of a candy wrapper!  The silver folded part in the middle is the "diamond"!   It's the thought that counts, and it was the most perfect Valentine's Day gift I ever received!
Get more Wordless Wednesday at WordlessWednesday.com and 5 Minutes 4 Mom.