Update: This giveaway is now closed.  See the winner announcement here!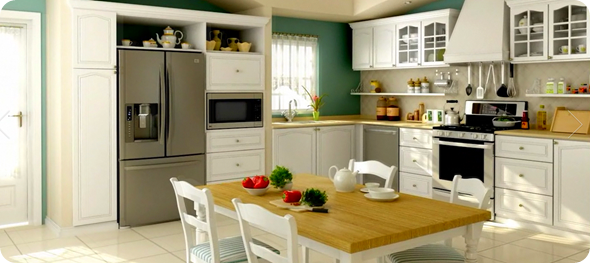 Come Dine With Me and LG!
I'm giving away a $250 American Express gift card to one lucky winner to make their holiday dinner spectacular! Keep reading to find out how to enter.
Most of us look forward to the excitement of holiday entertaining for the fun parts: the decorating, the creativity, the wonderful foods, creating a complete Christmas experience for your guests, and enjoying the great company.  It's no secret that we dread some of the not-so-glamorous behind the scenes work that goes along with hosting a big holiday dinner, like the prep-work, size and storage issues, and most of all – the clean up!
If we could all volunteer for the fun jobs and outsource the dirty work to someone else, the total holiday dinner hosting package would get a lot sweeter.  We want our kitchens to look like the beautiful kitchens pictured here before, during, and after Christmas dinner!
Since outsourcing may be out of the question, let's look at how we can make the tedious underbelly of Christmas dinner ramp up and clean up better with smarter, harder working home appliances by LG.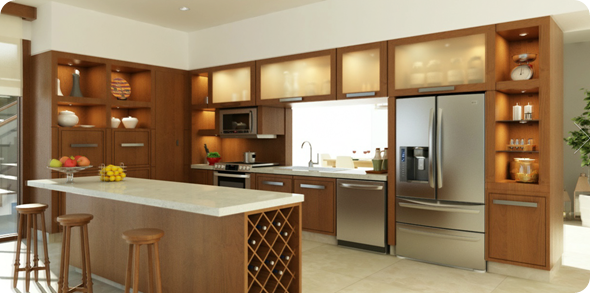 I'll use myself as an example in a typical holiday dinner hosting scenario.  I have the same challenges as everybody else when it comes to the large scale of Christmas entertaining in a home meant to accommodate, cook for, and host only one family.  LG appliances can really save the day with my 3 biggest holiday dinner problem areas.
Christmas Dinner Prep Problem:  Cleaning and Ironing Linens
I store all of my holiday linens appropriately, folded up neatly and stacked inside plastic storage containers with cedar balls.  However, after sitting in storage for an entire year, they come out of the Christmas containers less than ready to use for a dinner party.  The table cloths and chair covers are creased awkwardly from being folded.  Seat cushions are flattened from settling and have absorbed a year's worth of musty smells while packed.
With all the food preparation that has to be done, I don't have time to launder and iron each piece of linen (placemats, napkins, etc.) before the guests arrive.
Fortunately, the LG Steam Dryer with TrueSteamTM technology takes this job in hand and completes all the freshening, fluffing, and ironing in just 20 minutes!  The Steam Sanitary cycle will take care of the items, like chair cushions, that can't be washed because it uses steam.  You could opt for the Steam Fresh cycle, a freshening cycle that takes care of LG's steam generator to reduce odors and wrinkles in only 20 minutes. This would have your table linens ready to go, and you can still use those 20 minutes to work on food prep, not ironing!
When all the guests have gone, you can feel good about using the LG Steam Washer to clean even your delicate fabrics (shantung, jacquard, satin) while the steam penetrates into the fibers to remove particles of food from spills.
Christmas Dinner Prep Problem: No Space to Store Turkey, Ingredients, and Make-Ahead Dishes
I like to buy the largest turkey I can find for my Christmas dinner, but the issue of not having enough room to store it in the refrigerator to thaw is a real problem.  A turkey takes up quite a bit of shelf space in a refrigerator, and since it will be there for days before it's cooked, there just isn't enough room left over for all the other holiday meal ingredients.
Remember also that many meals can be made ahead, like the appetizer trays, Jello salads, refrigerated desserts like puddings, and more.  In my standard-sized refrigerator, there just isn't room for the turkey, the huge amount of ingredients from the pre-Christmas dinner grocery shopping trip, and the side dishes I've made ahead of time.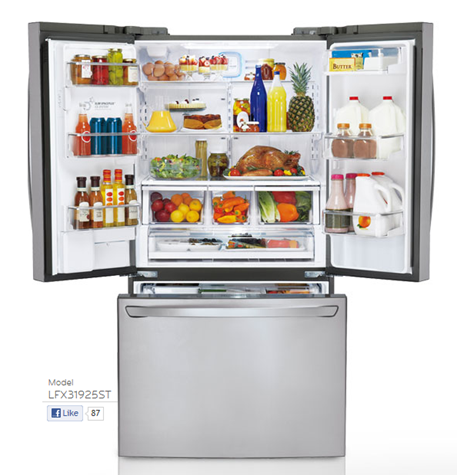 The solution?  The LG super-capacity French door refrigerator, which you can see in the picture above.  I specifically wanted to show this picture of the refrigerator stocked with food because it has a turkey in it!  Do you notice that the turkey doesn't look particularly large in comparison to the other foods?  It also doesn't look like it's taking up most of the fridge space, because it's not.
The super-capacity LG refrigerator has 31 cubic feet of capacity, and you can see right away that they've really designed the space well.  The slim icemaker is in the door, not inside the food storage area wasting space.  You can rearrange the shelves to any height you need to fit your tall cake stands with desserts for your party.  The 3 –Tier Organization Freezer system fits into the drawer freezer with easy access to items you use frequently and bottom storage for others (like frozen turkeys).
You can easily fit all the leftovers back into the refrigerator when the party is over too!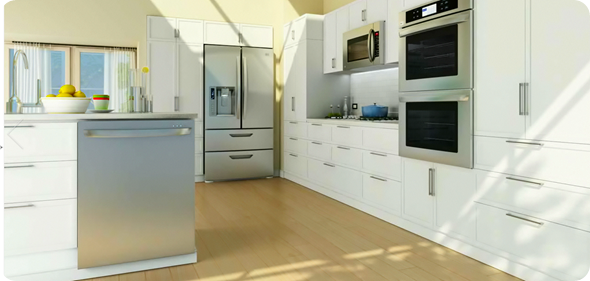 Christmas Dinner Prep Problem: I Have to Cook 10 Dishes with Only Oven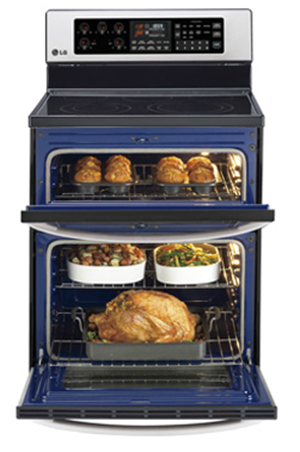 I don't have a commercial kitchen, but I have to prepare a large number of dishes which require baking all in the same time frame.  This can be very frustrating when cooking for a holiday party, but quickly solved with the new LG double oven range.
This is quite possibly my favorite appliance that they make because it contains both infrared elements and convection cooking, which I have in my countertop convection oven.
Here are a few of the ways the double-oven range makes Christmas dinner cooking and cleanup a breeze:
2 ovens mean you can cook 2 different dishes at 2 different temperatures with 2 separate timers at the same time.
InfraGrill technology cooks your food 24% faster, cutting down your recipes' cooking times to get your food prep done faster.
The top oven is 6" high, so it can still fit a casserole while you cook larger dishes in the bottom.
The bottom oven has true convection, which cooks food faster and seals in moisture to many meats.
The surface can handle 50 pounds of weight, so you can have a full stove top cooking and not worry about the load.
You can see in the picture that this lucky mom or dad is cooking 2 sides, a dozen muffins, and a turkey at the same time in the LG double-oven range!
Cleanup has never been easier, with it's self-cleaning ovens and slide-out racks which can be cleaned in the dishwasher, your oven will be clean and pretty again after the festivities are over (leaving you some time to relax!).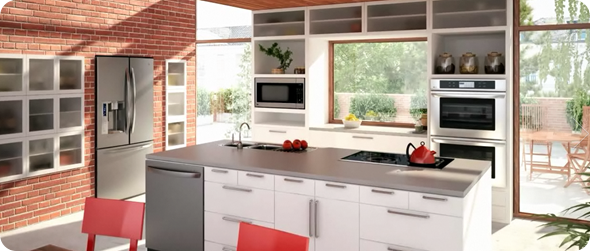 Come Dine With Me & LG: Win a $250 American Express Gift Card!
I love giving our readers nice presents before Christmas, and what could be nicer than money?!  I don't think there is anyone out there who couldn't use an extra $250 this Christmas.  Whether you plan to use the $250 gift card for Christmas presents, grocery shopping for your holiday dinner, or to take a relaxing getaway with your spouse, you owe it to yourself to enter for a chance to win.  It's fast, it's easy, and it's free to enter.  Plus, you can get extra entries every day!
Follow the directions below in the rafflecopter widget to be entered to win a $250 American Express gift card.  Enter between today, 12/14/11, and Tuesday, December 20, 2011 at 9:01 pm PST.
You can enter every day, so bookmark this page and enter every day! This contest is open to USA shipping addresses only.  By entering this contest, you agree to our Giveaway Terms and Conditions.
Disclaimer: In compliance with the FTC Guides, this article has material connections. IS World Media (ISWM) was compensated and LG provided a $250 gift card to give away to a winner. This contest is not facilitated by LG or American Express.