Who loves the 1950s retro housewife look?  You know I do!  I love to look at the vintage dresses from the 50s, but finding those vintage originals which are still in good enough shape to be worn can be difficult and costly.
I found some great vintage homemaker dress reproductions, however, which provide all the retro wife style without the high ticket price.  These are not only affordable, they're usually in wash and wear fabrics that you won't worry about taking care of.
Here are a few of my favorite 1950s housewife dresses right now (maybe Santa will bring me a few for Christmas!).
Hey Viv ! 50s Retro Style Lucy Dress – Polka Dot
:  This red dress is very I Love Lucy.  It's hard to find vintage reproduction dresses that have the high neck and color (many are very low-cut and not-so-authentic to the period style).
Retro vintage housewife polka dot top:  The gorgeous belted waist on this retro top nips and tucks to create that hourglass shape that we all crave!  A vintage 50s style top like this can be paired with a full circle skirt and crinoline or a pencil (wiggle) skirt to really capture the 1950s style.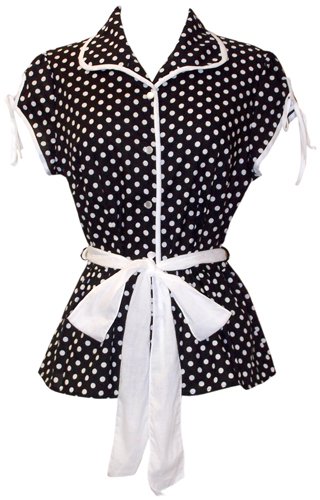 50s Retro Design Black Dress with Full Skirt:  The back of this full skirt dress is divine with its belted waist and solid black panel inserts.  What would really show off the details on this swing skirt is cuban heeled hose!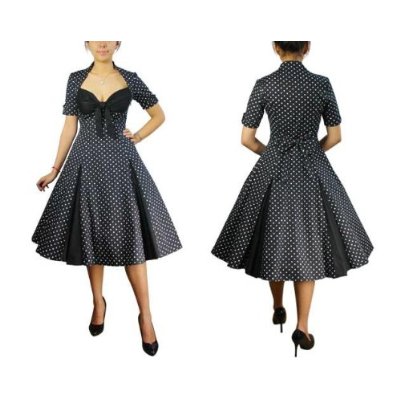 Vintage look 1950s Sailor Dress:  What's not to love in a vintage reproduction 50s sailor dress?  It's cute, stylish, sophisticated, and still gives a hint to your retro housewife style (maybe this dress is for a date night out with hubby, not the kids' PTA meeting!).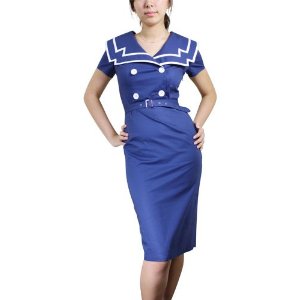 High Waist with Wide Black Belt red pencil skirt:  Let's turn up the va-va-voom with this retro wiggle skirt!  Pair with a short sleeved turtleneck sweater or a baby tee with a short cardigan.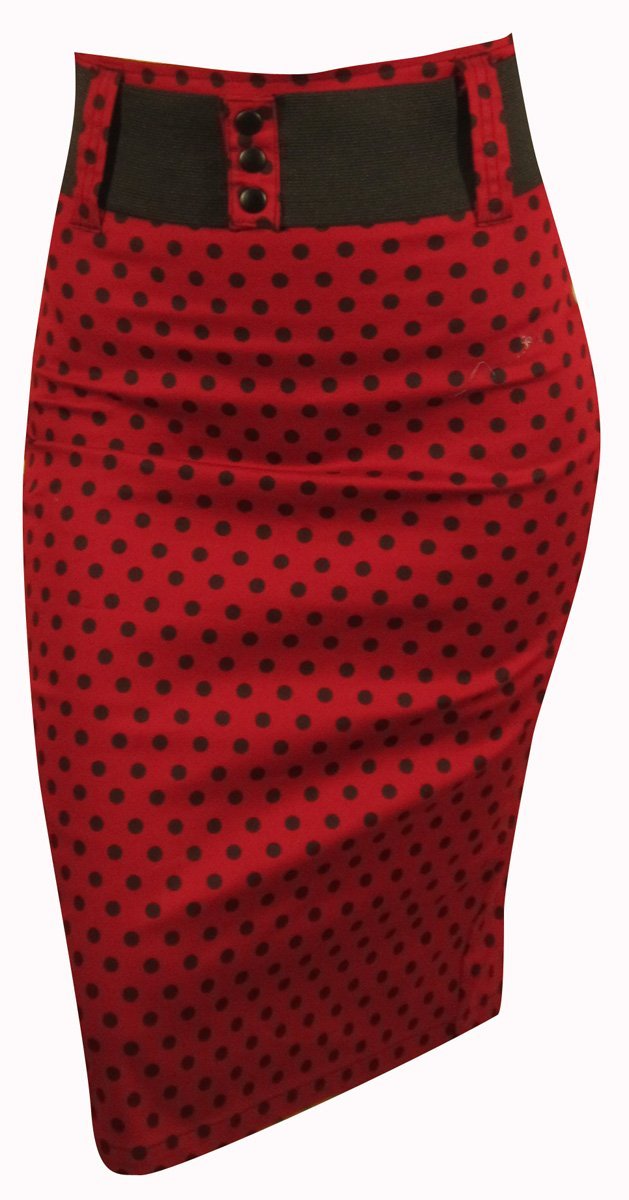 There are so many ways to capture the 1950s vintage style you love while still looking modern and sophisticated.  The 50s glamour of the retro housewife will always be in style!