If you're wondering what to give your friends who have invited you to their new home for a housewarming party, we've got the essential housewarming gift guide for you! The best housewarming gifts are useful and appreciated– not just more nick knacks which can create clutter in your friends' new house.
Choose your housewarming gift carefully, considering the level of the relationship you have with the new homeowners. Family members might be budgeting for a more expensive housewarming gift, while co-workers or neighbors probably want to keep it under $30. Remember that the housewarming gift in some communities is on par with the wedding gift, meaning it is the one that will be remembered and associated with your name in their memory. Make sure you put thought into what they would like!
Use our list of best housewarming gifts below to brainstorm ideas for your perfect present. There are also links to where you can buy many of the housewarming gifts at Amazon.
Some of the links in this post are my referral links; if you shop with them it won't cost you any extra but I'll get a small percentage for showing you the items.
13 Best Housewarming Gifts
1. Candles and scents: Aroma candles and home fragrance products (wax melts, scented oil warmers, etc.) make great casual housewarming gifts for friends or co-workers. Nothing adds the homey touch like scents and you can even choose scents that are appropriate to the season!
2. Gift cards to local restaurants or coffee shops: Why not finance their first dinner out as a couple or family with a restaurant gift certificate? Restaurant gift cards are perfect housewarming gifts because nobody wants to cook dinner while they're busy unpacking! Buy a Starbucks gift card from Amazon, an IHOP gift card, or a gift card from any other restaurant they love.
3. Cookware: A set of pans or other baking dishes makes a perfect housewarming gift. Make sure you choose a basic color (silver, black) unless you know the couple's kitchen color to coordinate the pots and pans.
Buy the Paula Deen nonstick porcelain cookware set below at Amazon (it comes in 6 different colors).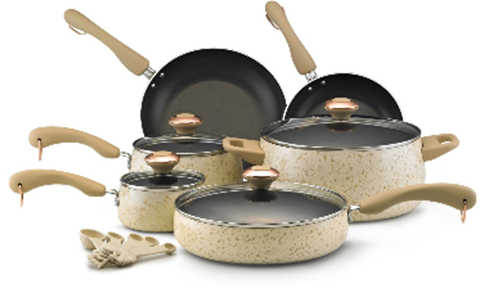 4. Information package about the neighborhood: If your friends have just moved to a new town or neighborhood, a thoughtful housewarming present is an information pack about their new area. If will take a little time to put together, but they'll be grateful for the time you spent! Be sure to include special town history they may not know about, locations of parks, their favorite stores, movie theaters, special events like farmers market locations and times, community activities and more. Pack all this info into a home décor storage box or accordion file.
5. Gift basket: You can put together your own gift basket for a housewarming present by getting a decorative basket from the craft store and filling it yourself. Put in whatever comforts of home your friends would enjoy – wine, candy, personalized key chains, scented candles, etc.
If you don't have time to make your own, pick up a ready made gift basket for quick housewarming gift. Grab this awesome Starbucks gift basket at Amazon.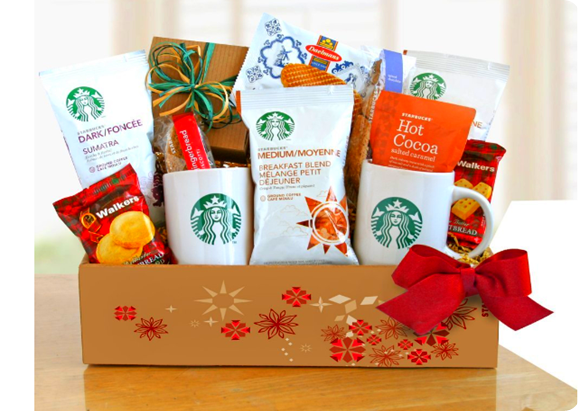 6. A list of local restaurants, their addresses, and a binder filled with their menus. If they're new in the area, they'll definitely want to get out and explore. This useful housewarming gift will help your friends find their new favorite family restaurant. Buy a nice home décor style 3-ring binder and start filling it with take out menus!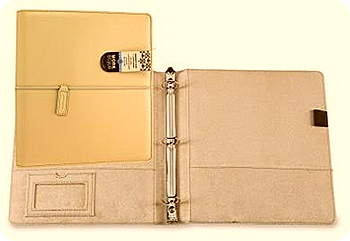 7. Picture Frames: To keep your picture frames from being a boring old standby of a housewarming gift It is a very common one), choose something creative and different. If the gift recipient is your relative or close friend, you'll already have family photos to put in their photo frames before you wrap them. I love this family tree with hanging picture frames at Amazon and the easy change artwork frame for kids' drawings.
8. A tasty treat: Everyone loves food, so why not indulge the new home owners with a basket of food to make their own meal? Create a make-your-own-pizza basket with all the ingredients to make homemade pizzas packed in a gorgeous picnic basket.
9. Monogrammed towels set: A perfect customized housewarming gift that's low cost is a set of monogrammed bathroom towels. You can order these with single initials for a fast gift and even get matching monogrammed washcloths.
10. Gifts for the children: Kids are often left out of the presents at housewarming parties. Get them small gifts, such as toys, or items that can be used in decorating their new rooms, so they'll feel like part of the celebration too. A crafty kids art and activity box is a perfect kids' housewarming gift for all ages.
11. Tool kit: A tool kit is a very practical and useful housewarming present. Starter tool sets have all the basics and are perfect for families or college kids in dorms.
12. Clean Air House Plants: Plants are perfect housewarming gifts for anyone (college kid moving into their own dorm room, newlyweds in a new apartment, or a family moving into a new home). A good housewarming present is an indoor houseplant which provides clean air for their new house. The collection of 4 fresh air house plants below includes a golden pothos, mother in law's tongue, spider plant, and a diffenbachia.
Buy the collection of 4 clean air plants below from Amazon.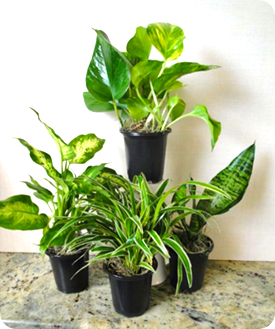 13. Personalized coffee mugs set: A thoughtful housewarming gift for a small budget or someone you don't know very well is a personalized name coffee mug. You can order them with the names of the couple printed on or get a personalizing mug kit and design your own housewarming mugs.
The housewarming gift you give your friends may be remembered for a long time, so put thought into your choice and pick something that shows how important they are to you! Make sure you match the budget and level of personal appropriateness of your housewarming present with the closeness of your relationship. It might help to talk to other friends and family members to see what housewarming gifts they're planning to give so there aren't any duplicates.
Remember, if your house warming gift isn't personalized or monogrammed, include a gift receipt for easy returns.
Disclaimer: This post contains affiliate links and readers may assume that HomeEverAfter.com receives compensation when my referral links are used.