When I was at the Kraft Kitchens last time in October 2010, I picked up some of their market research (you might remember when I showed you the 25 Most Common Kitchen Items).    These are the 100 most common foods and ingredients that most consumers usually have on hand. 
How do you compare to the average consumer according to the list below?  I feel like this would be a perfect "shopping list" for a newlywed couple to set up house with or for a college graduate moving into their first place on their own.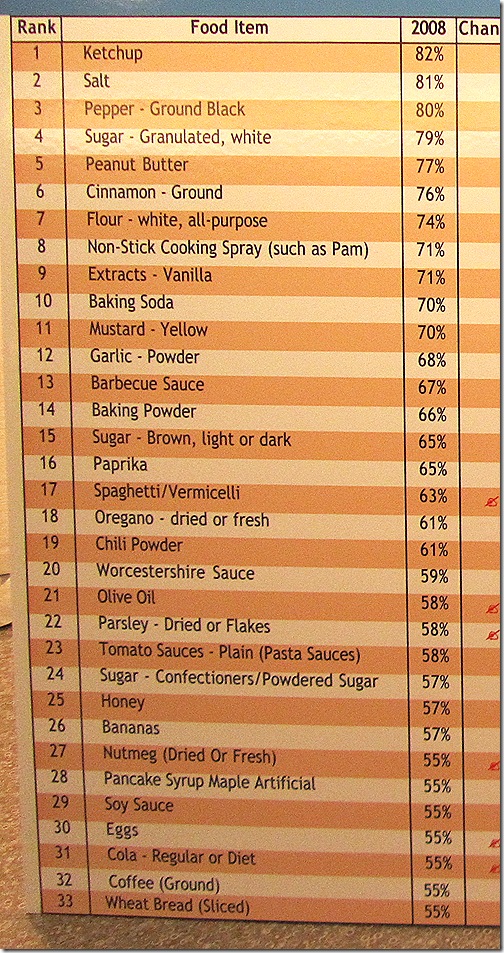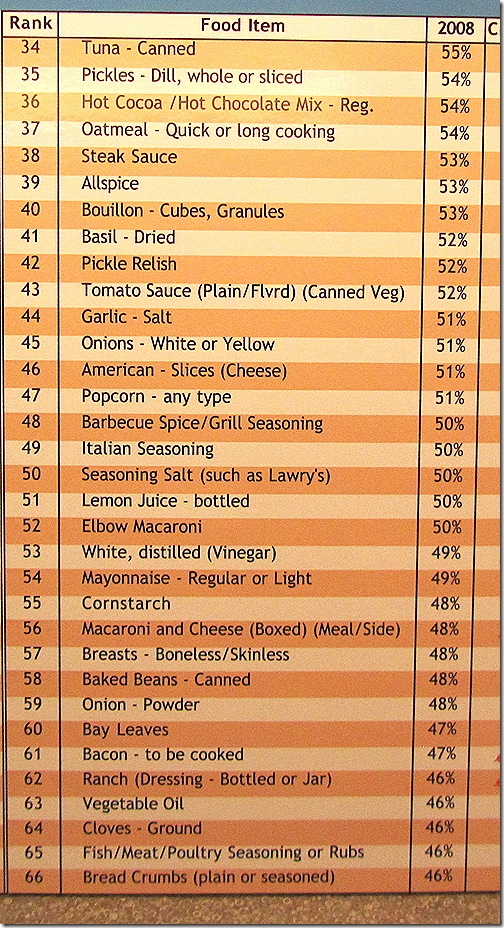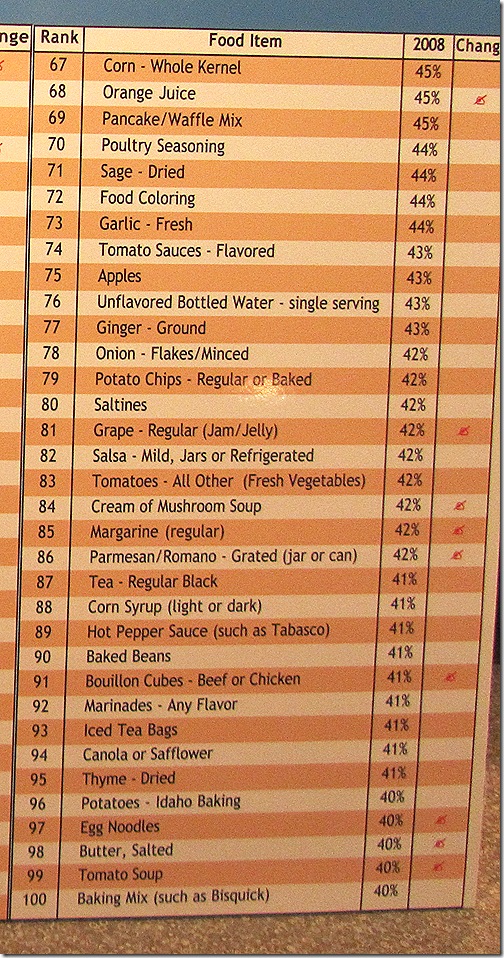 Well, how did you do?  I had 80 out of the 100 most common foods / ingredients on the list.  Mostly what I am missing are dried herbs.  Some of them really surprised me, like the iced tea bags.  It was a little surprising that the top 2 items were ketchup and salt! What did you think about the list?  Let us know in the comments.
100 Most Common Foods: How Many Are in your Pantry? is linked to Wordless Wednesday, 5 Minutes 4 Mom, Works for Me Wednesday and 11th Heaven.  Disclosures about my relationship with Kraft Foods are here.